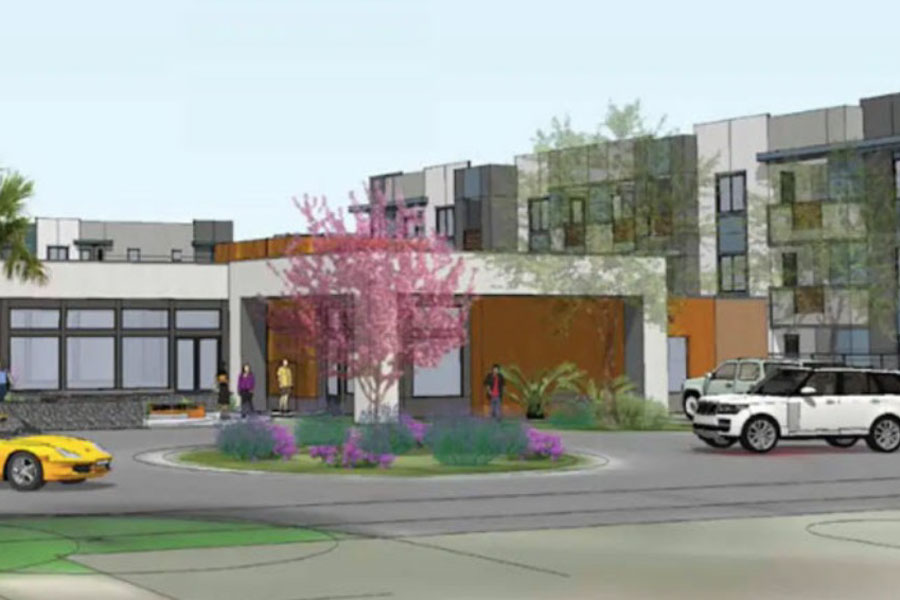 Groundbreaking Held on "Sync Apartment Homes," New 203-Unit Las Vegas-Based Rental Project
LAS VEGAS, NV – "Sync Apartment Homes," a new apartment complex that is slated to be constructed near the Aliante Hotel in North Las Vegas, broke ground this week, with a completion date estimated to be in the fourth quarter of 2022.
Development firms American Nevada Co. and Warmington Properties have teamed up to build Sync Apartment Homes; the two companies held the groundbreaking ceremony for the new apartment complex – located off Aliante Parkway and the 215 Beltway in North Las Vegas – on Tuesday, November 9 which, upon completion, will be comprised of 203 units with a number of high-scale amenities that are sure to attract scores of tenants.
Sync Apartment Homes is to be comprised, according to reports, of several two and three-story buildings built upon a 9.4-acre project site, and will feature attached garages and a resort-style pool area for tenants to utilize. The apartment units are to range in size from 815 to 1,338 square feet and are to offer competitive rental price points.
Sync Apartment Homes is one of three brand new multifamily apartment communities that Warmington Properties will complete in the Las Vegas area in 2023, bringing their total in North Las Vegas to twelve.
Apartment complexes such as this are, according to many real estate professionals, the key to solving the skyrocketing rental prices that Las Vegas is currently experiencing that are leading many to question the region's long-standing reputation for affordability.
According to their website, Warmington Properties – via a group of residential building companies – has constructed approximately 40,000 homes in core markets throughout the West Coast of the U.S. They offer "professionally managed, lifestyle-centric communities" in many sought-after locations in Southern California, Las Vegas, Nevada, and Salt Lake City, Utah.
Shelter Realty is a Real Estate and Property Management Company specializing in the areas of Henderson, Las Vegas and North Las Vegas, NV. Feel free to give us a call at 702.376.7379 so we can answer any questions you may have.