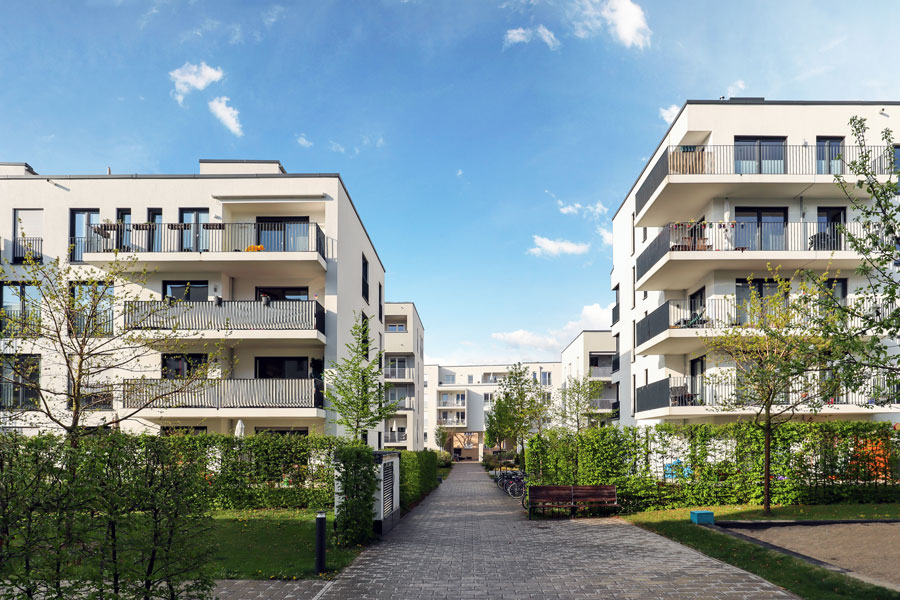 Las Vegas Based Apartment Complex 'Ely at The Curve' Purchased for $156 Million
LAS VEGAS, NV – Ely at The Curve, a 456-unit apartment complex located in the Spring Valley suburb of Las Vegas, has been purchased by Chicago-based LaSalle Investment Management from previous owners, The Calida Group, for $155.6 million.
Ely at The Curve, which offers easy access to not only the Las Vegas Strip, the greater Las Vegas Valley, and Downtown Las Vegas, but also several office and retail complexes, making it an ideal place to live for those looking for an apartment that is close to both business and entertainment options.
Situated at 6355 South Riley Street, Ely at The Curve was originally constructed in 2010 and offers one and two-bedroom apartments that come in at an average size of 945 square feet. The units offer a variety of attractive amenities for tenants, including walk-in closets, stainless steel dishwashers and high ceilings with crown molding.
In addition, there are two swimming pools, private cabanas, a clubhouse with coffee bar, a fitness center, and an outdoor lounge with fireplace. Ely at The Curve is located in a prime location in the Las Vegas Valley and looks to be an attractive option for professionals who have moved to the city amid the remote-work craze born out of the COVID-19 pandemic.
With the Las Vegas economy rebounding faster-than-anticipated after the end of mandatory business lockdowns, rental units in the heart of the city have proven to be an attractive – and highly-sought after option for those looking for new transplants to Southern Nevada.
Investors have been extremely active in the Las Vegas marketplace recently, with a number of high profile apartment sales having taken place as of late. In April, an unnamed buyer purchased three properties for $182 million from Tower 16 Capital Partners; in July, The Bascom Group also purchased three-properties for $72 million; and in August, TruAmerica Multifamily purchased Vida, a 252-unit building located near the Las Vegas Strip.
Shelter Realty is a Real Estate and Property Management Company specializing in the areas of Henderson, Las Vegas and North Las Vegas, NV. Feel free to give us a call at 702.376.7379 so we can answer any questions you may have.