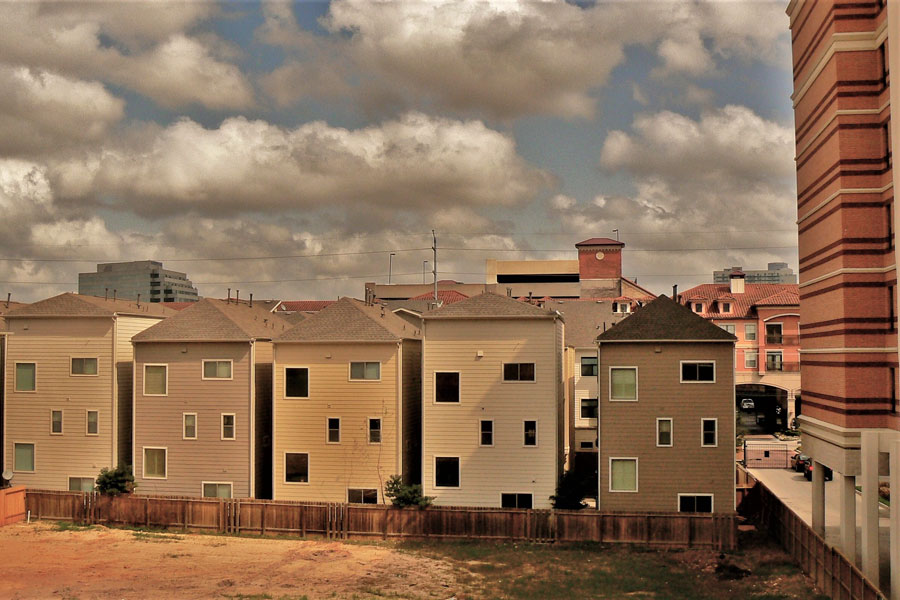 Southern Nevada Real Estate Market Seeing Increase in Infill Housing Being Built In The Las Vegas Valley
LAS VEGAS, NV – Infill housing – the insertion of additional housing units into an already-approved subdivision or neighborhood – has been increasing in the Southern Nevada real estate marketplace, with the newest example being Casa Bella, a housing development currently being built in the Las Vegas Valley.
The new development, with is under development in the middle of the valley near Boulder Highway and U.S. Highway 95 on the east side, will be made up of energy-efficient homes that will range in size from 1,500 square feet to 2,500 square feet, and can feature as many as five bedrooms.
Since it is considered infill housing, the 70-lot project is being constructed on an 8-acre vacant plot of land located in an established community comprised of older homes. As a result, the architectural style may clash with the established neighborhood, although the developer is confident that the modern features – and especially the affordability – of the new homes will mean that buyers will likely not mind this aesthetic issue, or the project's vicinity to a busy expressway.
As opposed to the median price of an existing home in Las Vegas, which is $406,000 as of September, the homes in Casa Bella start at an extremely attractive $290,000, and will feature amenities such as covered front porches and granite kitchen countertops.
Already, half the homes in the community have been sold, the developer says, which is clearly supporting the recent new – and still rare, but gaining in popularity – trend in Vegas of building small housing developments in areas of the Valley where the land is still relatively cheap, which could go a long way to addressing affordability concerns expressed recently by many buyers in response to rising home prices.
However, the concept of infill housing still faces steep challenges, as the remaining land for development in the Las Vegas Valley is finite and deceasing all the time, causing some to lobby for the release of additional federal lands in Southern Nevada where new homes could be built.
Shelter Realty is a Real Estate and Property Management Company specializing in the areas of Henderson, Las Vegas and North Las Vegas, NV. Feel free to give us a call at 702.376.7379 so we can answer any questions you may have.