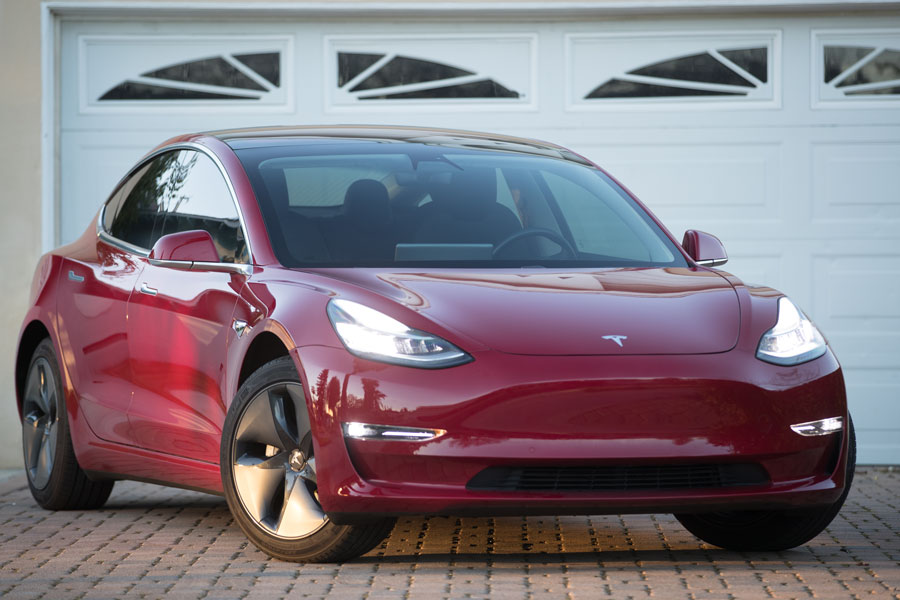 Developer Announces Plans for Two Las Vegas Housing Communities That Come With Free Teslas
LAS VEGAS, NV – It's not every day that you get a car thrown in at no-cost to sweeten the deal when you purchase a home, but that's the plan that was announced by developer Livv recently, who intends to construct two new housing communities in the Las Vegas area whose residences will all come with free Tesla electric cars.
The communities, which are slated to be built in Henderson and the southwest valley, are to be comprised of luxury "smart" and "sustainable" homes, and to that end Livv has stated that each buyer will receive a Model 3 Tesla electric car, each with a retail value of $40,000.
Livv – which constructed Las Vegas Raiders head coach Jon Gruden's Southern Highlands new $4.3 million home – has stated that the Henderson project – dubbed "Neo" – will break ground in the fall of this year, whereas the southwest valley project to be known as "Magnus" will have work commence upon it in 2022.
Neo will be developed upon 60 acres in the vicinity of MacDonald Highlands, southeast of Horizon Ridge Parkway and Stephanie Street. Plans call for the guard-gated community to be comprised of 84 homes when completed; home prices will begin at $2.3 million and go up as high as $4 million.
The one-and-two story homes in Neo will be semi-customized for the buyers, will offer unobstructed views of the Las Vegas Strip and mountains, and will range in size from 3,600 square feet to 5,000 square feet with three-to-four bedrooms. In addition, each house will have an either three-or-five car garage as well.
Seven floor plans will be available for buyers to choose from after they plunk down the required $25,000 deposit, and selectable interior designs will range from "Euro chic, bohemian and ultra modern."
The plans for Magnus have yet to be finalized, but the community will be located on 27 acres in the southwest valley, and 94 semi-custom homes are anticipated, ranging in price from $1.3 million to $2.8 million.
Livv has a wide array of projects on their plate, currently with 12 housing communities in the works throughout the world.
Shelter Realty is a Real Estate and Property Management Company specializing in the areas of Henderson, Las Vegas and North Las Vegas, NV. Feel free to give us a call at 702.376.7379 so we can answer any questions you may have.