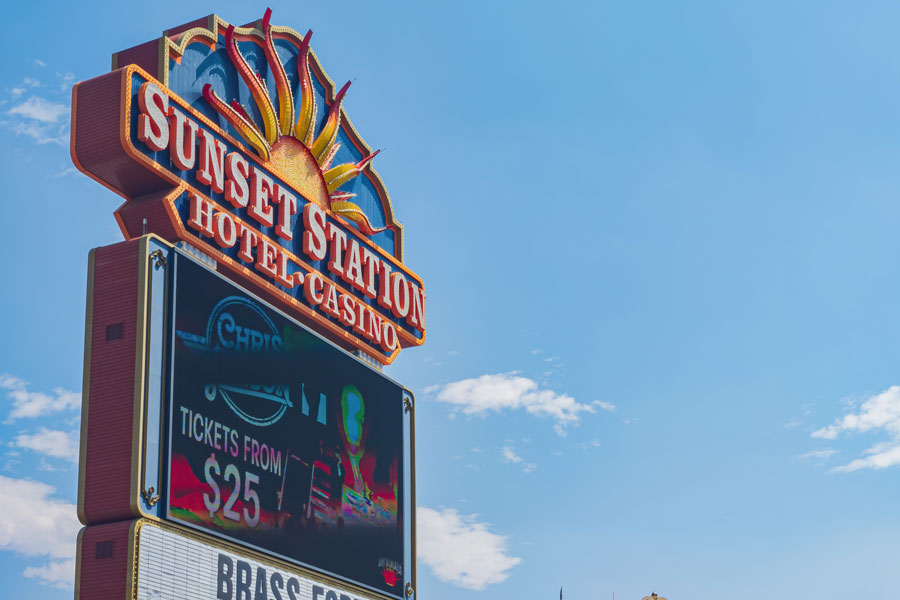 Developer Planning to Build 55+ Apartment Complex Next to Sunset Station Casino
LAS VEGAS, NV – A developer has announced plans to construct an apartment complex catering to the 55-and-over community, situated right behind a Las Vegas business that considers those in that age group among its core customer base- Henderson's Sunset Station Hotel and Casino.
Ovation Development has filed plans with Henderson city officials for the apartment complex – dubbed Radiance at Sunset – that would be constructed upon a 5.3-acre section of property that is owned by Sunset Station, located off Warm Springs Road between Marks and Stephanie streets.
Apartment construction has been picking up in Southern Nevada as the pandemic has been slowly subsiding, with developers attempting to address the very real need for affordable housing options in the region fueled by Las Vegas' recovering economy and job market.
Radiance at Sunset would consist of 249 apartment units, and should have no problem attracting tenants, since Southern Nevada has proven to be a popular destination for individuals that have retired and are looking for an affordable location to call home – Nevada lacks state income taxes and boasts a low cost of living – that also offers nearby entertainment options such as casinos and golf courses.
Sunset Station's ownership noted that while younger people frequent their casino, their main clientele – especially as restrictions related to the COVID-19 pandemic have eased – remain those aged 65 and older, making a neighboring apartment complex aimed at the older set ideal.
Radiance at Sunset will also be located near other local amenities that would likely prove attractive to seniors, including a 72-lane bowling alley, 13-screen movie theater, bingo, and the Galleria at Sunset shopping mall.
Representatives of Ovation Development have noted that the project is still very early in the development process, and that they are currently "working through some typical predevelopment issues" before construction can commence.
Shelter Realty is a Real Estate and Property Management Company specializing in the areas of Henderson, Las Vegas and North Las Vegas, NV. Feel free to give us a call at 702.376.7379 so we can answer any questions you may have.