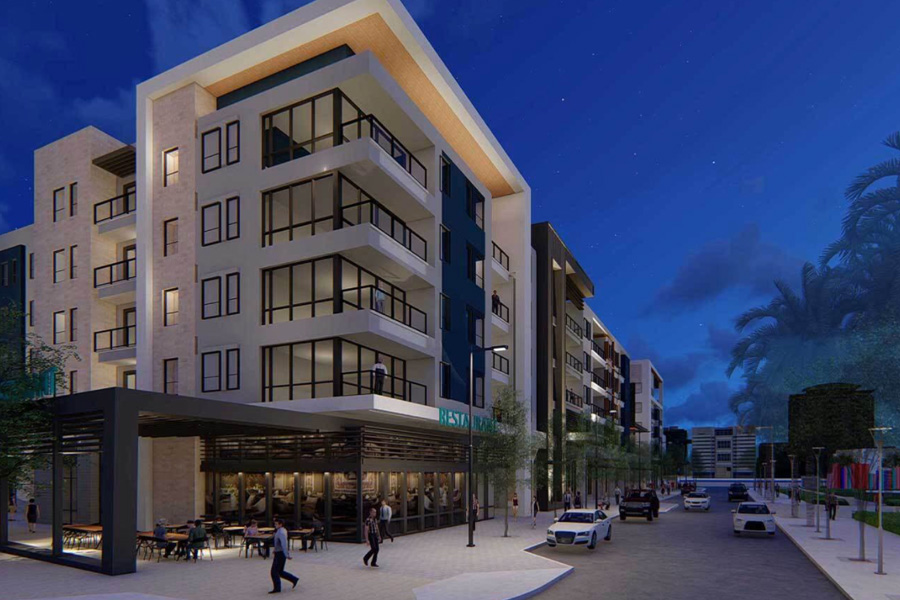 Tennessee-Based Developer Unveils New Downtown Las Vegas Luxury Apartment Complex
LAS VEGAS, NV – Auric Symphony Park, a new luxury apartment complex situated in downtown Las Vegas, was recently unveiled by Nashville, Tennessee-based developer Southern Land Company, providing some much-needed housing options in that part of the city.
Southern Land Company's vice president of multifamily development west, Kevin House, said that the developer's founder, Tim Downey, feels that Auric Symphony Park will "revitalize" the downtown Las Vegas area.
"I think we were probably taking a little bit of a leap when we bought the site," House said. "Tim, the founder of our company, really saw the vision of the area and saw what the city saw so we were excited to buy in and become part of the area."
House said that new businesses and entertainment establishments that have recently set up shop in the vicinity – such as The Smith Center for the Performing Arts and World Market Center – will create the need for more housing for employees and tourists, saying that "We'll bring even more bodies and more life to the area."
Auric Symphony Park – which took two years to complete – features one- and two-bedroom apartments – varying in size from 591 square feet to 1,452 square feet – with rents ranging from $1,495 to $3,100 per month.
The apartment complex features a plethora of lush amenities for its tenants, including two-story cabanas overlooking a large pool area, a gym that offers residents on-site fitness classes, bike storage with a workshop area, a pet spa and pet park offering free tennis balls for pets, and a resident's lounge on the fifth floor with impressive views of the Las Vegas cityscape.
In addition, the property also boasts approximately 21,000 square feet of ground level retail and restaurant space. Auric Symphony Park began renting units in early July; currently, the 324-unit complex is about 30 percent pre-leased and 18 percent occupied.
Shelter Realty is a Real Estate and Property Management Company specializing in the areas of Henderson, Las Vegas and North Las Vegas, NV. Feel free to give us a call at 702.376.7379 so we can answer any questions you may have.