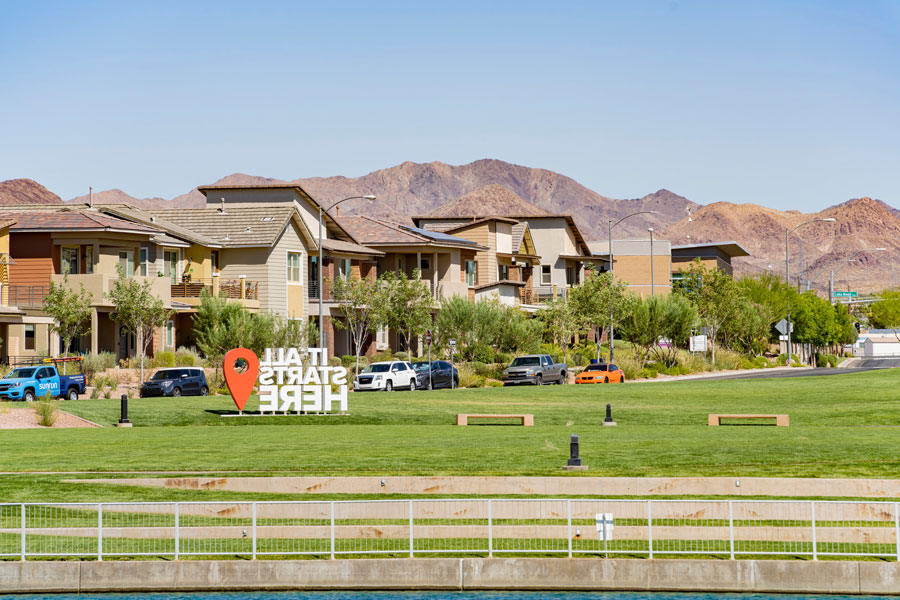 Delving Into Growing Area of Las Vegas' Rental Business: Newly Built Single-Family Houses
LAS VEGAS, NV – Amid a white-hot real estate marketplace, one of the fastest-growing areas of the Las Vegas rental business is turning out to be newly built single-family houses, and a local developer is jumping into it with both feet.
With plans for two projects already drawn up for a total of approximately 450 homes, The Calida Group is planning on constructing these rentals in the Cadence community, located in Henderson. Just over 400 of the homes are slated to be free-standing, while the remaining ones will be attached to townhouses, according to city records.
Calida has plans to break ground on the projects in Cadence – a 2,200-acre community off Lake Mead Parkway east of Boulder Highway – in the third quarter of 2022, and the planned homes will represent the company's first-ever foray into newly-built, single-family rental tracts in the Southern Nevada region, with more to come in the future, co-founder Eric Cohen noted.
"We are planning many more," he said.
With the recovery of Las Vegas' economy and housing market after the mid-2000's recession, the local rental marketplace exploded, and investors snapped up as many low-cost single-family houses as they could to turn into rental units. The market stalled temporarily during the COVID-19 pandemic, but as vaccination rates steadily grow the economy has continued to bounce back, making the demand for rentals in Vegas stronger than ever.
To satiate rental demand, developers such as Calida have been erecting as many apartments as they can; however, newly built single-family homes have been growing in popularity, and several companies have been jumping on the bandwagon as of late; Cohen noted that they are "one of the biggest requests we received" from his renters.
The demand for rental homes has – along with the rest of Las Vegas' rental market – driven up rent prices across the board; according to reports, the average rent of a Vegas-based house jumped 17 percent from May 2020 to May 2021, and only continues to grow as more people flock to Nevada for an overall cheaper lifestyle.
Shelter Realty is a Real Estate and Property Management Company specializing in the areas of Henderson, Las Vegas and North Las Vegas, NV. Feel free to give us a call at 702.376.7379 so we can answer any questions you may have.