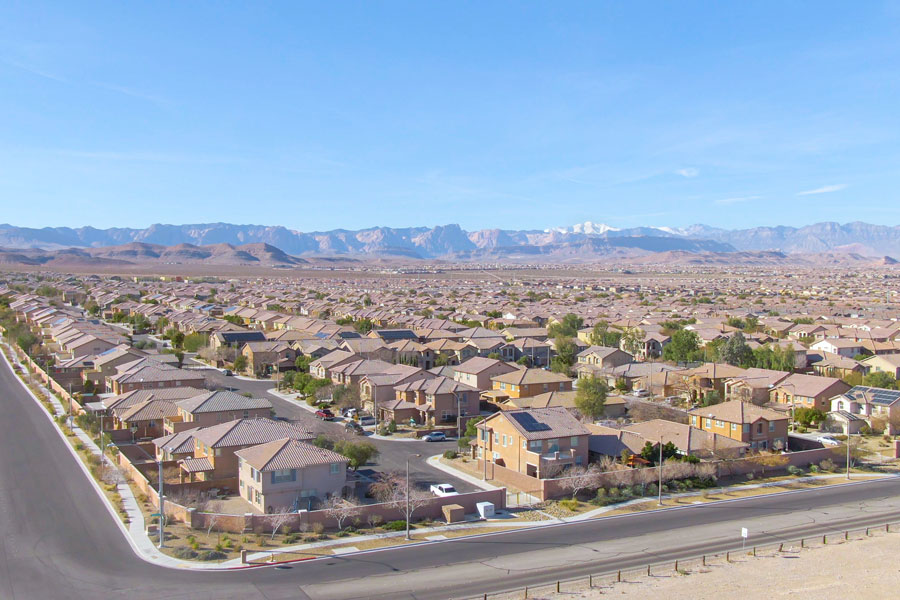 Las Vegas Real Estate Market Trends Continue – Prices Soar, Supply Lags; On Pace To Exceed Last Year's Total
LAS VEGAS, NV – According to reports, prices of homes in Las Vegas are continuing to soar based on continuing demand, while the supply of homes to placate the need for housing options is still falling far behind, proving the truism of the age-old adage of "supply and demand."
The current median price of existing single-family homes in the Southern Nevada region during the month of May 2021 was reportedly $385,000; this represents an increase over the same period of time in 2020, which was $315,000.
Meanwhile, the May 2021 median price of local condominiums and townhomes came in at $205,000, which is an increase of 10.8 percent from one year prior, at which time those residences were fetching just $185,000, reports say.
While this degree of growth is a boon for the Southern Nevada real estate scene, experts are saying that continued escalation in housing costs may have the detrimental effect of pricing some first-time and entry-level buyers out of the market.
In terms of housing trends in the near-future, experts are saying that since it seems unlikely that prices will be going down in the near-future – indeed, they are expected to continue on their upward trajectory – rentals will also take an increased role in the marketplace until prices begin to stabilize.
Indeed, a six-month supply of homes in any given housing market is considered "balanced," but May sales figures suggest that Las Vegas merely has a supply of existing homes that is considered one-month or less; however, it must be said that it has been some time since the region has possessed a legit six-month housing supply.
Reports indicate that a total of 4,100 existing local homes, condos and town homes sold during May 2021 while currently this year, local home sales are on pace to exceed last year's total, reports say.
Shelter Realty is a Real Estate and Property Management Company specializing in the areas of Henderson, Las Vegas and North Las Vegas, NV. Feel free to give us a call at 702.376.7379 so we can answer any questions you may have.