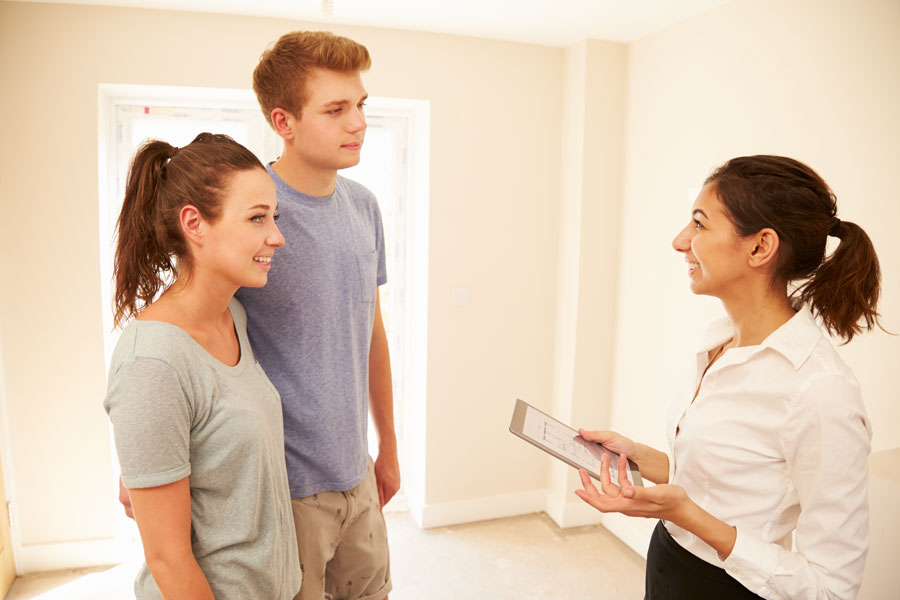 Tips For Tenants: Becoming A Tenant For The First Time
LAS VEGAS, NV – Finally moving out of your parent's place into the big bad world? Naturally, you'll have more responsibility, and will have to look out for yourself more. You'll need to learn about things like paying bills you're not used to paying for, and that you should always read any paperwork you're given before signing it.
Being smart with your money, budgeting wisely and not spending more on your rent than you realistically can are great ways to start strong in solo life. It's also important to stay away from scams and frauds. Never pay for an apartment you haven't had a chance to tour, and always be careful about who you're doing business with.
If all these tips are confusing you and you're not really sure what to do, don't worry. Here are some of our top tips for renting your first apartment.
Know Who You're Dealing With
Unfortunately, there's no shortage of scammers and criminals in the real estate world, and you don't need anything much except for money to be a landlord. That said, it might not always be safe to trust landlords to be who they say they are, or even about the history of the property.
If you're renting a place with someone you don't know well, get in touch with a provider of landlord background check or any similar service so you can verify the authenticity of your future landlord's claims and find out if there's anything fishy going on with the property.
Don't Pay Too Much Rent
Obviously, you don't want to rent a property for above market value, but you also don't want to rent one that's nicer or more expensive than you can afford. Ideally you shouldn't be spending any more than 30% of your gross income on rent, and be smart about your savings.
Be careful about how much you're paying and if utilities are included in the package or not. Sometimes bills like water and electricity come out of your rent payments, and other times they don't. It can even be possible that you need to pay some of the utilities and bills yourself because they're not included in a "utilities included" rent package. 
Consider the Parking Situation
Parking spaces aren't always ideal in all places, and if you're getting a cheaper than usual deal for an apartment it may be because it comes with some hidden cons. Check if any parking space is available nearby, and if the parking lots are safe. The last thing you want is to get mugged or attacked while you're getting out of your car and heading for your home.
Make Friends with Your Neighbors
Your neighbors and the people who are living in the area are by far your most trusted source of information on what it's like to live in the area, you also need to know who you'll be living around to make sure there won't be any problems – particularly if you belong to a marginalized community.
Shelter Realty is a Real Estate and Property Management Company specializing in the areas of Henderson, Las Vegas and North Las Vegas, NV. Feel free to give us a call at 702.376.7379 so we can answer any questions you may have.