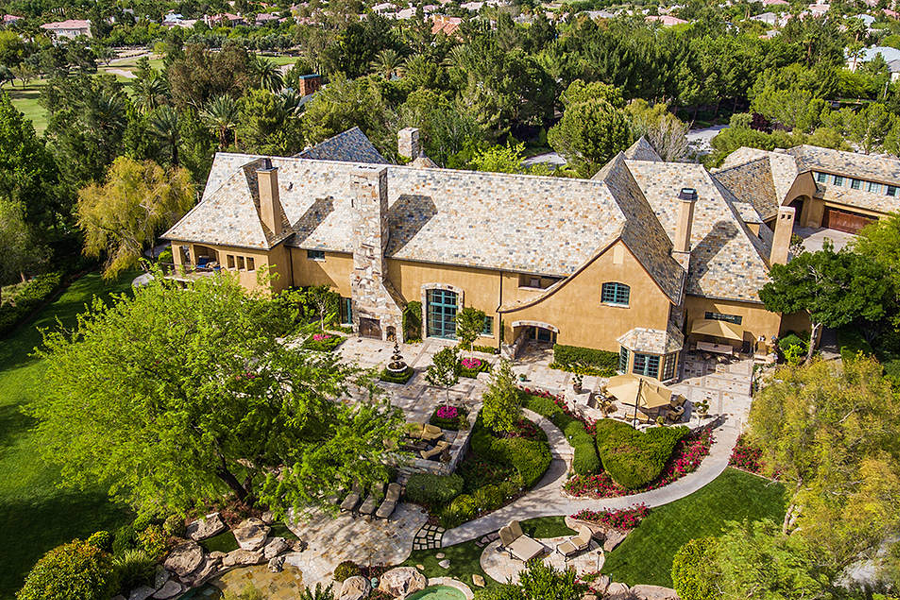 Estate of Former Las Vegas Casino Executive Barry Shier Sets 2021 Record with $11.3 Million Sale
LAS VEGAS, NV – Yet another real estate record was set in Las Vegas recently when the French countryside-style estate of former casino executive Barry Shier sold for a whopping $11.3 million, the highest price yet paid for a home in 2021.
That impressive record seems destined to be short-lived, surprisingly enough; in the Henderson hillside community of Ascaya, a 12,100-square-foot home is reportedly under contract for $15.9 million. But for now, the Shier sale is the king of the mountain in 2021.
The Shier property is located on Enclave Court in Country Club Hills in Summerlin, which is a seven-home exclusive neighborhood known as "Billionaires Row." It was purchased by John Lagerling, the CEO of Mercari, an e-commerce website that is considered a competitor to sites such as eBay.
After closing on the property on Monday, Lagerling's Realtor, Greg Clemens of Coldwell Banker Premier, reported that South Point casino owner Michael Gaughan made an offer to his client to acquire the property he had just purchased for $15 million, which would have netted him a $4 million profit. However, Lagerling turned the offer down, Clemens said.
Clemens noted that the Shier home fetched such a high price due to the fact that property in Las Vegas is in high demand, despite the impact of the ongoing COVID-19 pandemic.
"This is a home that has probably been on the market for about five years," he said. "It sold now because our market is so strong. There's no inventory. I have three to four people I am working with right now who are looking for homes over $10 million, and I can't find them anything. It's a sign of supply and demand. The supply is low, and demand is through the roof."
The all-time record home sale in Las Vegas, however, remains the 2016 purchase of a 31,000 square-foot home located in Enclave Court to magician David Copperfield for $17.55 million.
Shelter Realty is a Real Estate and Property Management Company specializing in the areas of Henderson, Las Vegas and North Las Vegas, NV. Feel free to give us a call at 702.376.7379 so we can answer any questions you may have.