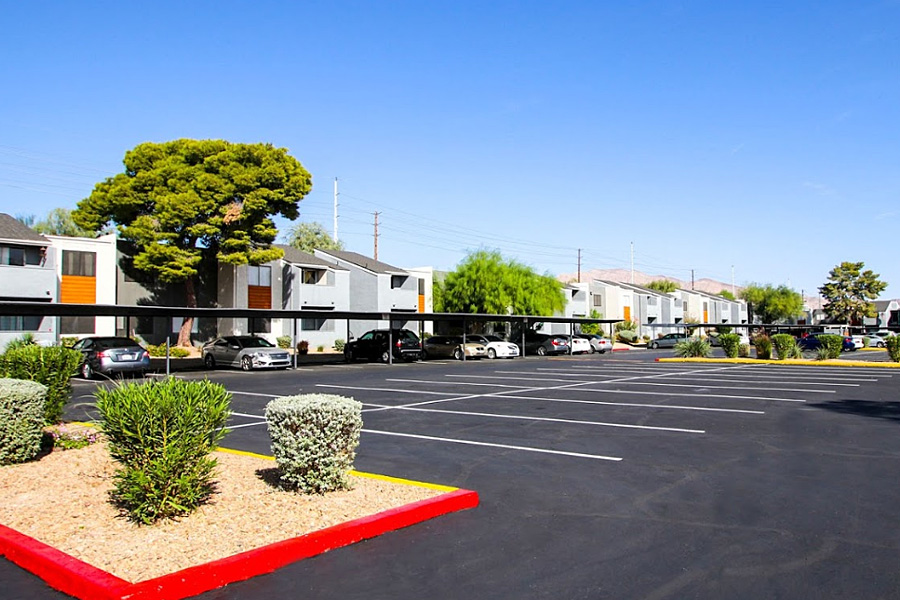 Real Estate Investment Firm Sells Three Las Vegas Apartment Properties for $182 Million
LAS VEGAS, NY – Tower 16 Capital Partners, a real estate investment and management company based out of San Diego, has recently sold a three-property group of apartment buildings located in Las Vegas for the whopping total of $182 million, according to reports.
The three apartment buildings in question include Accent on Rainbow, a 540-unit complex located at 6666 W. Washington Avenue; Accent on Decatur, a 313-unit complex at 2950 S. Decatur Boulevard; and Accent on Sahara, a 312-unit complex at 4801 E. Sahara Avenue.
All three buildings are multifamily communities with each having multiple resident amenities, including pools, a workout gym, a clubhouse and more. In addition, Accent on Sahara also features a children's play area and a dog park.
Tower 16 originally bought all three properties over two years ago for a total of $112 million, and then invested an additional $10.3 million in renovations across all three buildings, including improvements made to leasing offices, adding amenities, and upgrading approximately 40 percent of the apartment units. The undisclosed buyer will be continuing to invest into the renovation efforts of all three properties, according to reports.
Tyler Pruett, a Tower 16 co-founder, noted that the three properties needed some TLC to get them into proper shape for a sale.
"We are excited to announce the successful sale of our Las Vegas portfolio to a very strong and reputable buyer," he said. "Upon our acquisition, all three assets needed significant physical and management improvement, which we quickly implemented at all three properties. The result was an extraordinary execution, far surpassing our goals for the properties."
Mike Farley, another Tower 16 co-founder, said that Las Vegas is an ideal city to invest in multifamily rental properties, and that his company would continue to do so in the future.
"Las Vegas has proven to be a very strong market for multifamily, especially in the workforce housing space," he said. "We remain enthusiastic about the future of Las Vegas and will continue to look for new acquisition opportunities in the marketplace."
Shelter Realty is a Real Estate and Property Management Company specializing in the areas of Henderson, Las Vegas and North Las Vegas, NV. Feel free to give us a call at 702.376.7379 so we can answer any questions you may have.