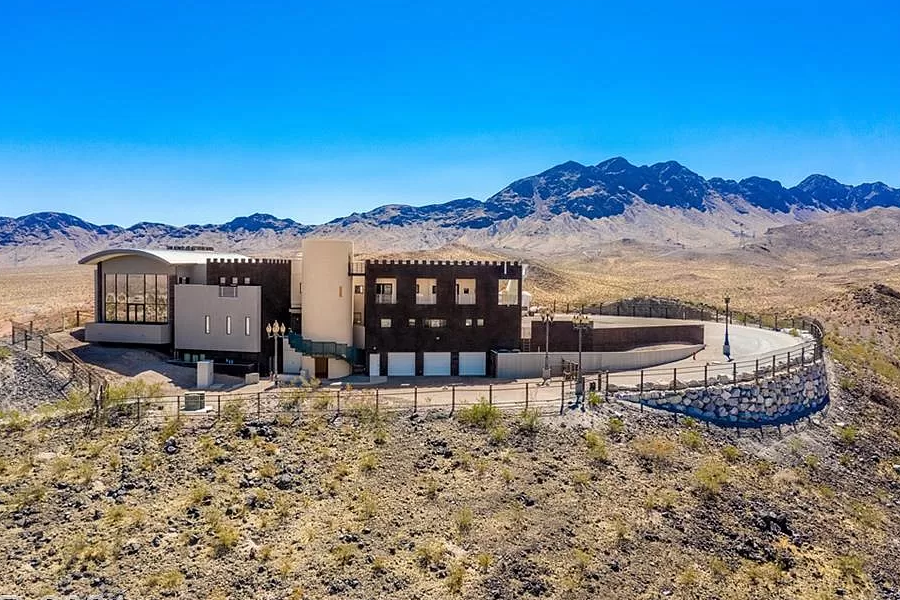 Las Vegas Castle-Styled Mansion Owned by Magician Lance Burton on Market for $4.49 Million
LAS VEGAS, NV – The elaborate, castle-styled mansion owned by magician Lance Burton, located in Henderson, Nevada, has been listed on the market for a whopping $4.49 million, according to reports. The move comes after Burton moved from Las Vegas – he hasn't performed there since 2018 – to a farm based in Kentucky in late 2020, which has been in his family for nearly 100 years. He had previously been a regular performer at the former Monte Carlo hotel-casino on the Strip, but ended his run there in 2010 and has been doing shows both nationally and around the world since then.
The mansion, located in southeast Henderson off College Drive, west of U.S. Highway 95 in the Black Mountains, was originally built by Burton in 2006 and was designed to resemble a medieval-style castle. Taking up 14,376 square feet and situated on 10 acres of land, it boasts three stories and six bedrooms and features a observation tower with 360-degree views with a three-car garage. The address is 1280 Scooter St, Henderson, NV 89002.
Burton noted that the castle-like exterior – including cutouts at the top where defending archers could shoot through in medieval times – is merely a façade; the interior is just a comfortable modern home with all the amenities one would expect of a high-end residence, including guest bedrooms, a gym, a two-story library, and a home theater with eight reclining seats. The home also features a large living room, complete with a bar and four televisions.
With Burton being a magician, there are also some more whimsical aspects to the mansion as well; it has secret doors built into the walls that, when closed, are undetectable to the average person; in fact, the second story of his library is only accessible via such a secret door.
The only major amenity that the home lacks is a pool, since Burton said that he didn't use the one in his last residence; however, the master bedroom does have a grotto area and spa. The spa is indoors but has the pocket with doors that open to the outside; and privacy is not an issue, ether – the mansion sits atop a mountain and entry requires passing through a series of three gates.
All in all, a unique and impressive piece of real estate.
Shelter Realty is a Real Estate and Property Management Company specializing in the areas of Henderson, Las Vegas and North Las Vegas, NV. Feel free to give us a call at 702.376.7379 so we can answer any questions you may have.