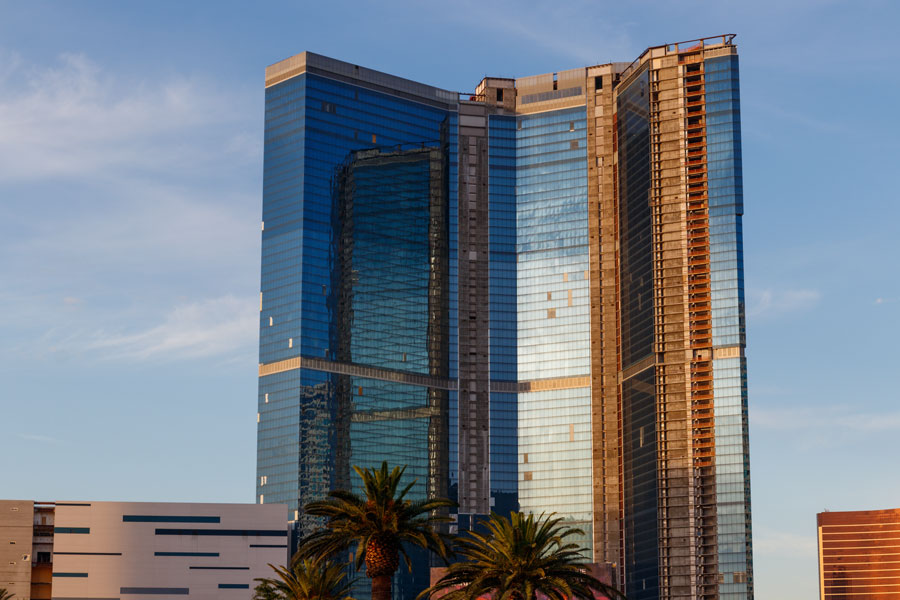 Fate of Las Vegas Strip-Based Fontainebleau Resort Still Up in the Air; More Recently Known As "The Drew Las Vegas"
LA VEGAS, NV – According to reports, the long-gestating Fontainebleau resort project – located on the northern part of the famed Las Vegas Strip and originally scheduled to open in 2009 – may have finally garnered a new lease on life after it was re-acquired by its original developer and changing hands several times over the years.
Remaining a vacant development for a number of years after declaring bankruptcy during the crash of the economy in the mid-2000's, the megaresort project has remained an unfinished eyesore amid the ongoing COVID-19 pandemic and a mute testament to the previous economic hardships endured by Las Vegas before it's resurgence in recent years.
Koch Industries' real estate wing, in conjunction with Florida developer Jeffrey Soffer, have joined forced to acquire the Fontainebleau property – more recently known as "The Drew Las Vegas" – according to a joint release put out this week. Soffer was once affiliated with the group that originally constructed the over 60-story resort in the mid-2000's; one of many that entered into a state of limbo when the housing bubble burst during that period.
But unlike many developments started during that period of time, the Fontainebleau site has refused to give up the ghost, so to speak, remaining as a reminder of harsh times gone by.
The Fontainebleau's new ownership have yet to publically reveal any details on their plans for the site; some are anticipating that the owners will revert the project back to its original Fontainebleau name, but so far any resumption of construction efforts has yet to be announced.
The 68-floor luxury resort, boasting almost 4,000 rooms and suites, is located near the Las Vegas Convention Center; construction on the $2.9 billion property had begun in 2007 by privately held Fontainebleau Resorts LLC, but was indefinitely halted two years later when the recession forced the project into bankruptcy. In 2010, Icahn NV Gaming Acquisition LLC purchased the Fontainebleau for $150 million, and then sold it off to developer Steve Witkoff for $600 million in 2017.
Shelter Realty is a Real Estate and Property Management Company specializing in the areas of Henderson, Las Vegas and North Las Vegas, NV. Feel free to give us a call at 702.376.7379 so we can answer any questions you may have.