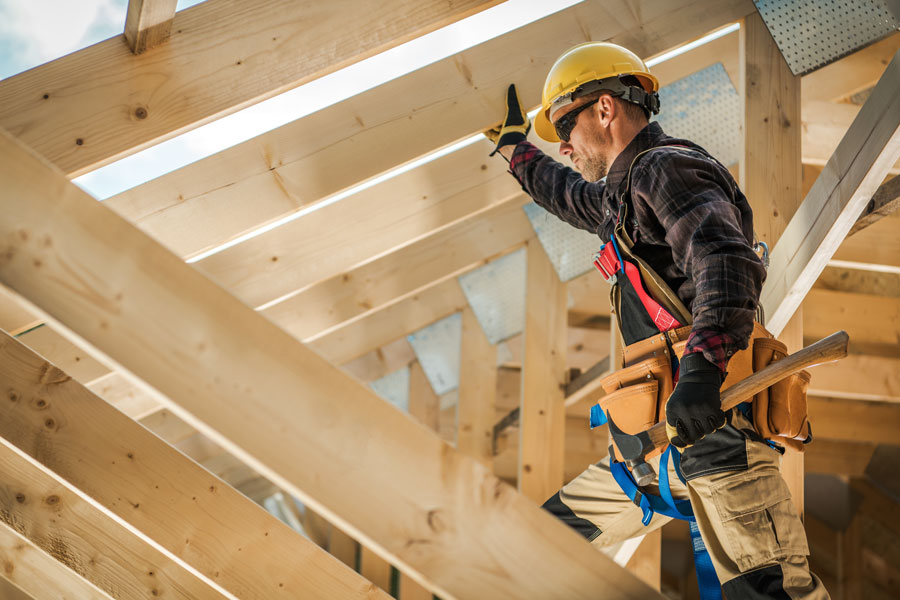 Las Vegas Construction Workers in High Demand as 11,000 Homes Expected to be Built in 2021; Could Drive Up Prices
LAS VEGAS, NV – In a city where unemployment has plagued the population throughout the ongoing COVID-19 pandemic, there's one field where there's plenty of opportunities for work: construction jobs, according to recent reports.
With as many as 11,000 homes expected to be built in the Las Vegas area over the course of 2021 to satisfy housing demands, currently developers in Southern Nevada need all the help they can get their hands on. However, according to the results of a National Association of Homebuilders survey, 76 percent of building companies have been unable to fill their construction worker positions adequately.
According to Amanda Moss, senior director of government affairs for the Southern Nevada Home Builders Association, her organization is concerned that if demand for housing isn't met due to labor shortages, it could ultimately drive up prices of homes across the valley.
"We're incredibly concerned that as prices continue to rise, material prices and even workforce shortages, which drive the cost of labor up," she said. "That gets passed on to consumers and we could for sure see the unfortunate circumstance where Nevadans will get priced out of the market as other folks continue to move into the valley and buy up that already limited supply."
Currently, the average pay for a construction workers job in Las Vegas ranges from $24 to $26 per hour; experience is preferred, but it is certainly not required, especially given the current shortage of workers, Moss said. Instead, applicants can learn via the Southern Nevada Home Builders Association's own free, online, training program called "SNHBA Learn."
"The great part of the construction industry is that we don't have a barrier to entry or have any pre-requisite, traditional path to get into the industry," said Moss.
Shelter Realty is a Real Estate and Property Management Company specializing in the areas of Henderson, Las Vegas and North Las Vegas, NV. Feel free to give us a call at 702.376.7379 so we can answer any questions you may have.