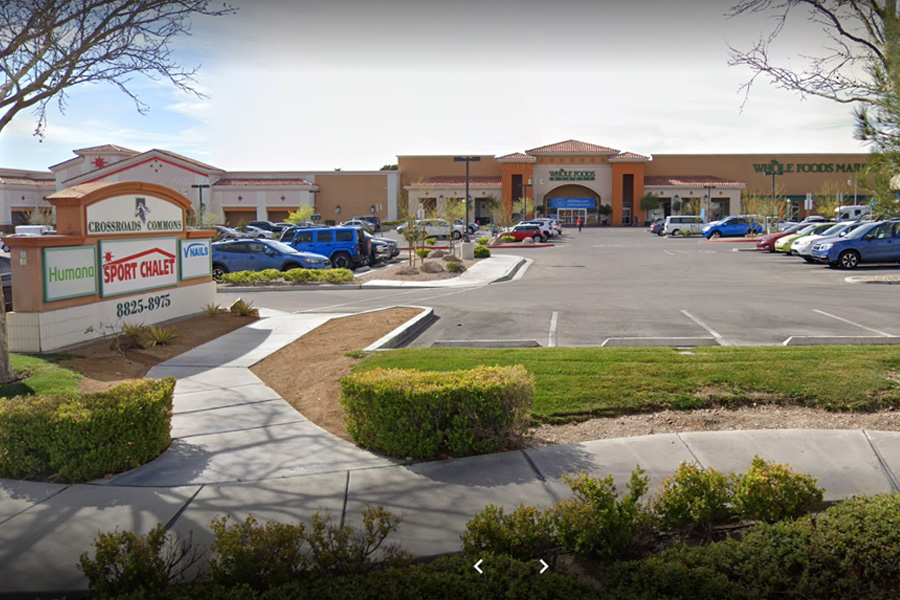 California Investment Firm Acquires Las Vegas Crossroads Commons Retail Plaza for $50 Million
LAS VEGAS, NV – According to reports, Southern California investment firm Sakioka Farms has purchased Crossroads Commons, a large retail plaza located near Las Vegas' Summerlin community, for the price of $50.75 million.
Crossroads Commons, located on the busy intersection of Charleston Boulevard and Fort Apache Road, is situated on 16.6 acres and is home to numerous major retailers, including Chick-fil-A, Barnes & Noble, and Whole Foods Market. In addition, several other tenants have recently signed on the dotted line for space in the shopping center as well, such as Dick's Sporting Goods, a Greek restaurant, and Mastroianni Fashions.
While the ongoing COVID-19 pandemic has reduced the overall number of consumers who venture out of their homes to buy things – resulting in a major drop in retail sales in 2020 – many people are still heading out to make purchases, leading to firms and investors to sink their dough into various retail properties in the Southern Nevada region.
Investors have been closely studying the economy of the Las Vegas area throughout the pandemic, and clearly if money of this level is being poured into retail at this point in time then experts are clearly seeing a major retail resurgence in the near future, especially considering the fact that COVID-19 vaccines are currently in the process of being rolled out nationwide.
Again, it helps that Crossroads Commons is located at a very busy intersection, and that there are other retail shopping centers located nearby, making the area a destination for shoppers who are tired of being cooped up in their homes all day long.
Before the pandemic hit physical retail had taken a significant hit from online retailers such as Amazon, but sales at brick-and-mortar stores – especially sporting goods – have had a resurgence in the past few months as people who have been isolating themselves grow restless and feel the need to shop.
Shelter Realty is a Real Estate and Property Management Company specializing in the areas of Henderson, Las Vegas and North Las Vegas, NV. Feel free to give us a call at 702.376.7379 so we can answer any questions you may have.