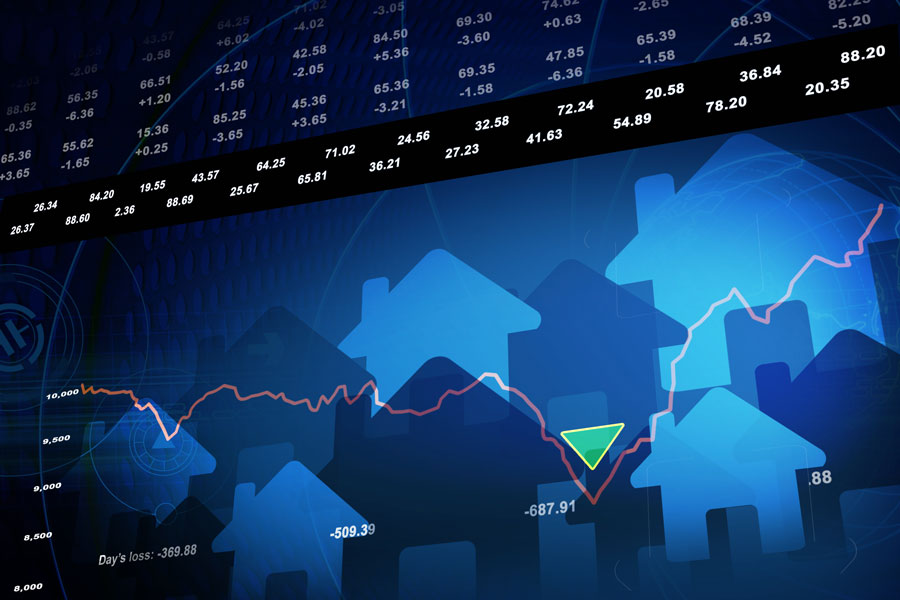 Experts: Las Vegas Housing Market Expected to Continue Rapid Growth Into 2021
LAS VEGAS, NV – According to reports, many experts expected Las Vegas to endure irreparable harm to its real estate industry with the advent of the COVID-19 pandemic in March, what with lockdown orders hamstringing tourism – the lifeblood of the city – and rampant unemployment becoming commonplace as a result.
However, despite the blows endured by the economy to this day due to the pandemic, the Las Vegas real estate market not only recovered far more quickly than experts anticipated, but is currently in the midst of a hot streak that is now expected to continue well into 2021 and beyond; all while many other industries in Vegas are still experiencing financial trials and tribulations as COVID continues to cause issues.
What separates Las Vegas Real Estate from other businesses in this regard? Experts say that "cheap money" is a leading cause, with mortgage rates currently experiencing record lows that are expected to continue into the New Year; this translates into affordable monthly mortgage payments that help to keep housing demand at a high level.
Another factor feeding into Las Vegas' current real estate success is the mass exodus of residents from highly-taxed neighboring states – mainly, California – into Southern Nevada who are seeking to take advantage of the comparatively cheaper cost of living.
This demand has also caused home prices to escalate at a level not seen since before the mid-2000's recession, although that price growth could slow in 2021 depending on the number of listings on the market; the more that are listed, the slower prices will rise.
However, real estate is a tricky business, and even a market that is doing as well as the one in Southern Nevada is not immune to issues; currently, it also has a higher-than-average amount of late mortgage payments when compared to the country as a whole, reports say.
But, if the circumstances that have caused Las Vegas' real estate to thrive despite the pandemic persist, experts say that 2021 will likely continue to set records, especially with a new COVID vaccine on the way.
Shelter Realty is a Real Estate and Property Management Company specializing in the areas of Henderson, Las Vegas and North Las Vegas, NV. Feel free to give us a call at 702.376.7379 so we can answer any questions you may have.