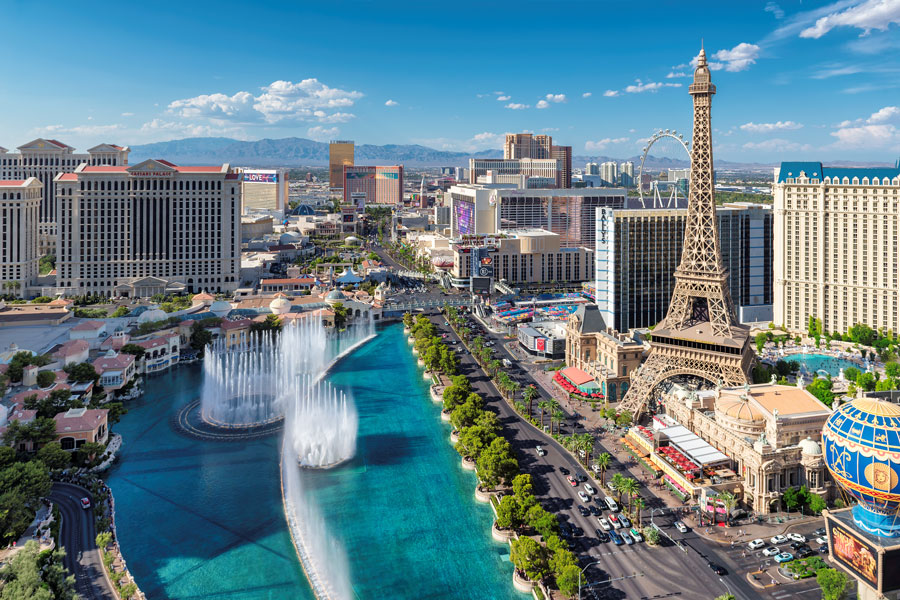 Las Vegas Boulevard Downtown in Midst of $125M Improvement Project; Largest Public Works Project The City Has Ever Undertaken
LAS VEGAS, NV – The downtown area of Las Vegas Boulevard is currently in the midst of a pricey $125 million improvement project that will see a majority of the infrastructure on the world-famous street – much of it originally constructed in the 1940s – receive a needed facelift, according to reports.
The project will include the repaving of sidewalks and roads, as well as the replacement of gutters, curbs, traffic signals, storm drains, and sewer pipes, with the majority of the work taking place from Stewart to Sahara avenues, with additional work also being carried out in other areas as well.
The infrastructure in this section of the Boulevard is considered some of the oldest in Las Vegas, reports say, and is sorely in need of renovation.
In addition, Las Vegas Boulevard will be widened north of Sahara Avenue, and lighting and safety billboards will be installed, enhancing the safety of the area in the evening hours. Also, approximately 200 trees will be planted, adding a more rustic look to the downtown section of the Boulevard.
The work, being carried out over a 2.5 mile section of the Boulevard, has been in the planning phase for the past decade and is expected to be the largest public works project the city has ever undertaken. The construction itself – which started in spring 2020 – is expected to take three years, with an estimated spring of 2023 completion date currently being eyed by officials.
The construction, while ultimately being very beneficial to residents, has nonetheless caused traffic issues while being carried out, with various lanes being made unavailable to vehicles at various stages of the project. Motorists looking to avoid delays can circumvent traffic congestion by taking Maryland and Grand Central parkways or Fourth and Sixth streets, officials say.
Shelter Realty is a Real Estate and Property Management Company specializing in the areas of Henderson, Las Vegas and North Las Vegas, NV. Feel free to give us a call at 702.376.7379 so we can answer any questions you may have.