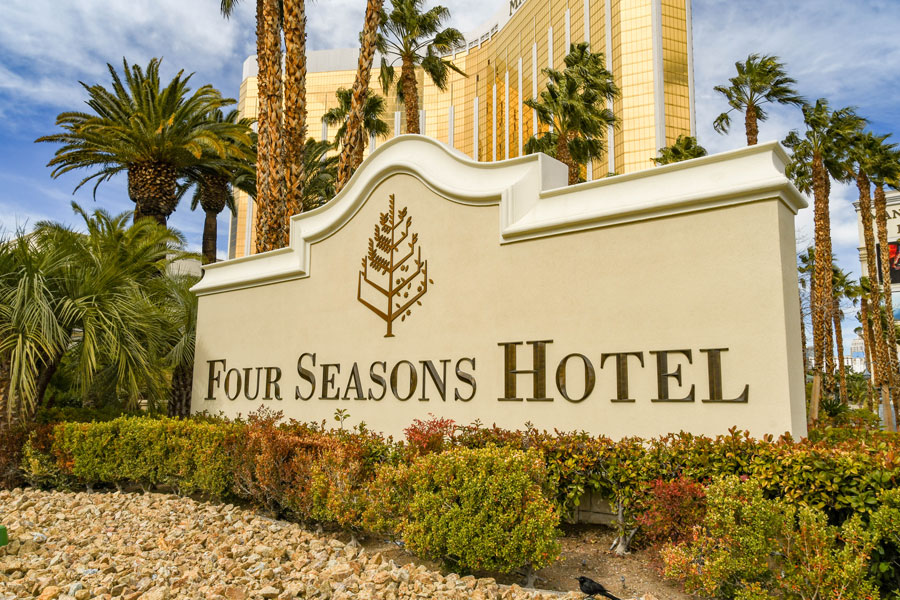 Las Vegas Hotels – Are They Safe to Stay at During the COVID-19 Pandemic? Here's How To Minimize Your Risk
LAS VEGAS, NV – With the economy continuing to re-open across the country in the wake of the COVID-19 pandemic, many people are looking to finally do a bit of traveling after being home-bound for many months on end.
But while the U.S. Centers for Disease Control and Prevention stresses the safest thing a person can do to stay safe is to simply stay at home, there are precautions one can take when traveling and staying in hotels that can minimize risk and serve to keep you and your loved ones safe while allowing you to get out there and work off a bit of cabin fever at the same time.
First of all, when looking for lodging options while on the road, it's best to avoid risky establishments such as hostels, which typically utilize shared sleeping areas with total strangers.
When it comes to hotels or Airbnb residences, call ahead and ask if they have a policy that provides a time buffer in their rooms between guests; 72 hours is ideal, but any amount of time that allows hotel staff to engage in a thorough, top-to-bottom cleaning of the room will suffice. All surfaces should be subjected to intense cleaning, including scrubbing floors with spar and water, washing all towels and sheets with hot water, and an overall disinfection of all areas and items that are touched by guests often, such as door knobs, light switches, and so on.
Also inquire if the hotel that you're interested in enforces strict social distancing protocols. Once there, avoiding common areas and make a point of taking stairs instead of elevators. In addition, bringing your own cleaning and protective supplies – such as disinfecting wipes, hand sanitizer, and masks – is good idea as well, just in case.
According to infectious disease expert at the University of California, Dr. Natascha Tuznik, hotels have reported very few instances of COVID-19 infections since they have been allowed to re-open, which illustrates that they are taking their cleaning and disinfecting routines – as well as the health of their guests and staff – very seriously. So, if you feel the need to travel in the near future, hotels should provide a safe and secure place for you to stay while the pandemic is still sorting itself out, as long as you're careful and do your research first.
Photo: Sign outside the entrance to the Four Seasons Hotel on Las Vegas Boulevard. Editorial credit: Ceri Breeze / Shutterstock.com, licensed.
Shelter Realty is a Real Estate and Property Management Company specializing in the areas of Henderson, Las Vegas and North Las Vegas, NV. Feel free to give us a call at 702.376.7379 so we can answer any questions you may have.