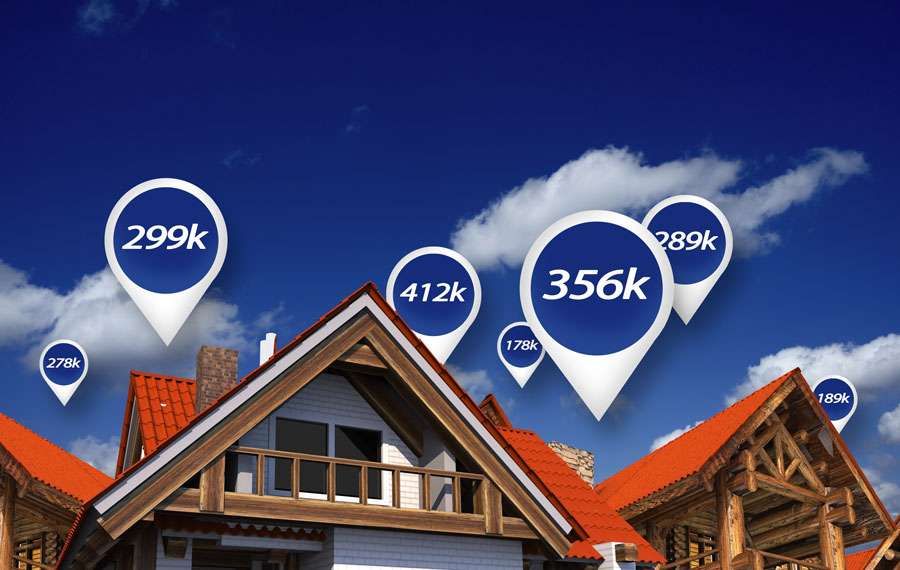 Single-Family Home Prices in Las Vegas Set Record for Fifth Month in a Row, Despite Pandemic
LAS VEGAS, NV – Despite the COVID pandemic continuing to flare up around the country – and the economic woes that follow in the disease's wake – Las Vegas has nonetheless managed to set records as home prices have managed to hit all-time highs for the fifth consecutive month in a row, according to recent reports.
October 2020 saw the demand for residences in Las Vegas to continue to climb, with the median sales price of previously-owned single-family homes – which make up the majority of the marketplace – reach $340,000, representing a 0.9 percent increase from September, itself a record-making month for the real estate industry. In addition, jumps in home prices last month saw an increase of 10.8 percent from October 2019, showing that despite the economic impact of COVID still being felt, it hasn't done much to slow down home prices.
Market inventory is still growing smaller as well, with the end of October seeing only 4,501 single-family homes on the market without offers, a decrease of 6.2 percent from the previous month and a decrease of 37.6 percent from October 2019. 3,225 homes were sold in October, representing a decrease of only 1.4 percent from the previous month but a jump of 11.2 percent from the same time period in 2019.
While negatively affected early on in the pandemic, the Las Vegas housing market bounced back far more quickly than anticipated and has been described as being "on fire" in recent months, due in part to much lower interest rates on loans as of late.
Before the pandemic hit, the record median sales price of single-family homes was $316,000 in February, a milestone that had taken 13 years to reach after the mid-2000's recession; in mid-2006, right before the market crashed, the record median home price was $315,000.
Shelter Realty is a Real Estate and Property Management Company specializing in the areas of Henderson, Las Vegas and North Las Vegas, NV. Feel free to give us a call at 702.376.7379 so we can answer any questions you may have.