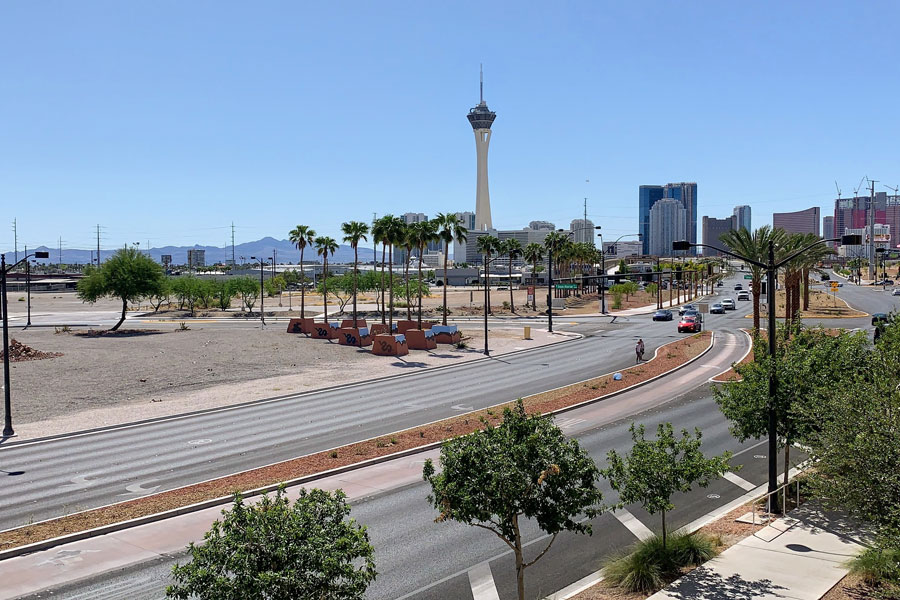 Las Vegas Boulevard to Soon Receive New 754-Unit Apartment Complex With Construction of "Ariva"
LAS VEGAS, NV – Las Vegas Boulevard will soon be receiving a new 754-unit apartment complex in what is currently a stretch of desert land running along the famous road. Ariva, headed up by investor group WTI Inc. out of Cupertino, California, is currently under construction and, when completed, stands to be one of the largest rental developments in the city, according to reports.
Like many new developments in Las Vegas these days, Ariva is slated to be a mixed-use facility, combining rental apartments with retail and office space. The project, which originally broke ground in August of this year, is expected to start renting the initially offering of apartments in late 2021, with the entire project expected to be completed in mid-2023, reports say.
Work on the complex is being carried out by Las Vegas contractor Sam Nicholson, and is being constructed in a spot on Las Vegas Boulevard that's considered slightly off the beaten trail in terms of tourism. Situated several miles south of the glamour of Las Vegas' hotels and casinos, Ariva is being built in an area made up more of large plots of vacant, expensive land that has only recently begun to experience large-scale development.
The Ariva project has been in various stages of development for over three years, and when completed, will encompass at least twice the size as the average apartment complex in the Southern Nevada region, reports say. The property is located on – 46.6 acres – originally purchased by WTI in July 2017 for $24.5 million, after the company had their plans approved by Clark County the month before.
When finished, Ariva – formerly known as The Arch – will possess four pools, a huge gym, two penthouses, and approximately 71,000 square feet of commercial space.
Shelter Realty is a Real Estate and Property Management Company specializing in the areas of Henderson, Las Vegas and North Las Vegas, NV. Feel free to give us a call at 702.376.7379 so we can answer any questions you may have.