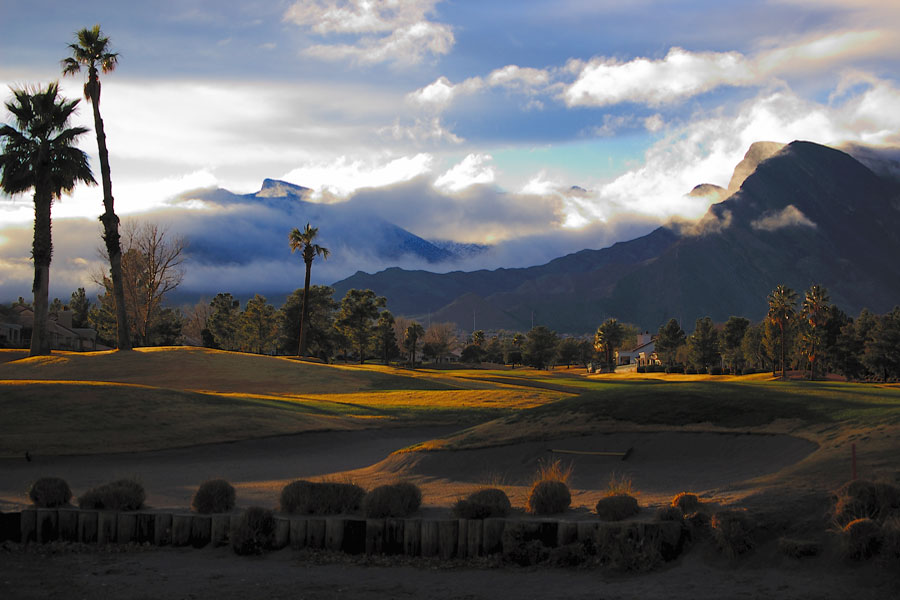 Las Vegas Golf Course Formerly Owned by Famed Gambler Billy Walters Possibly Being Converted Into Housing Property
LAS VEGAS, NV – According to recent reports, an East Las Vegas golf course once owned by famous gambler Billy Walters will potentially be converted into land for housing by its current ownership.
Rezoning of the 160-acre Royal Links Golf Club for residential use was recently approved by the Clark County Commission. The club property, owned by Shelby Futch – who purchased it in 2016 – is located one mile east of Nellis Boulevard, running along Vegas Valley Drive.
Futch has noted that he envisions a very dense network of approximately 1,200 homes to be built upon the property; plans for the project have been filed with Clark County, but at this point in time they are merely considered to be in a conceptual stage and nothing more. Reports indicate that land owners will sometimes get potential projects officially approved in order to make their property more appealing to an outside developer, who would then swoop in and make a purchase.
The Royal Links Golf Club was originally owned by Walters, an entrepreneur, philanthropist, and retired professional gambler widely regarded as among the most successful sports bettors in Las Vegas, having a winning streak which extended for over 30 years. In 2011, Walters claimed he could make anywhere from $50 to $60 million on a good year from sports betting alone.
Walters bought the land from the city of Las Vegas in 1999 for $894,000, but afterwards found himself embroiled in controversy in 2005 after offering the city $7.2 million to lift a deed restriction on residential development – approved by the City Council, which was headed by Walters' personal friend and former lawyer, Mayor Oscar Goodman – so as to allow residential development, which would have vastly increased the property's value. Nevada's then-attorney general announced an investigation into the matter, and the City Council then quickly reversed its decision.
In April 2017, Walters was found guilty of insider trading and was sentenced to 5 years in prison and fined $10 million. He was recently released from prison due to being vulnerable to COVID-19.
Shelter Realty is a Real Estate and Property Management Company specializing in the areas of Henderson, Las Vegas and North Las Vegas, NV. Feel free to give us a call at 702.376.7379 so we can answer any questions you may have.