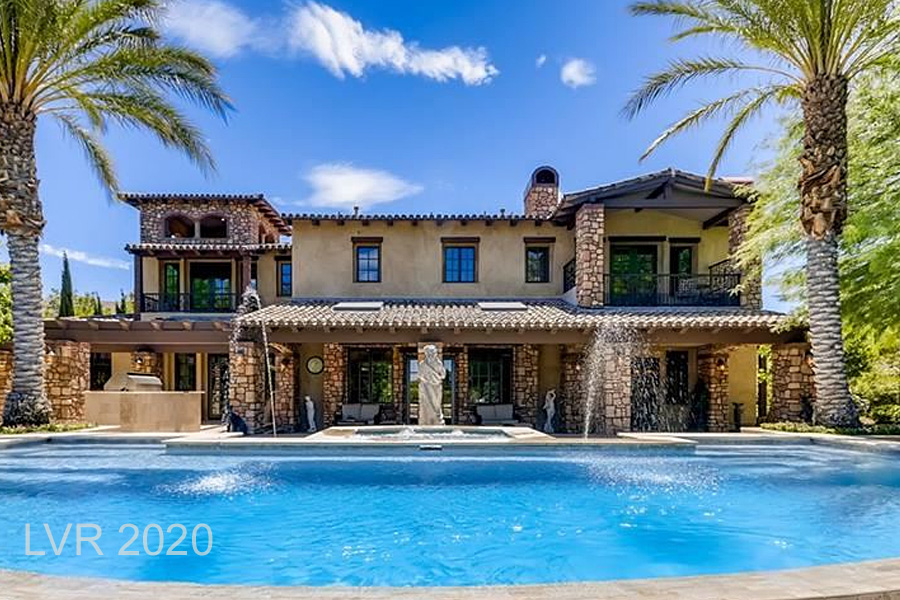 Tuscan-Style Home Featuring "Watch Tower" Put on Las Vegas Marketplace for $4.85 Million
LAS VEGAS, NV – An elaborate Tuscan-style home featuring a unique rooftop observation tower that its owner originally purchased to remind herself of her Mediterranean upbringing has just been listed on the Las Vegas marketplace for $4.85 million, according to recent reports.
Demetria Robertson, the owner of the Southern Highlands Country Club-based residence, noted that her attraction to what she referred to as "traditional Italian craftsmanship" drove her and her family to purchase the villa – located at 2 Olympia Hills Circle (MLS# 2213502) – over two years ago.
The 9,741-square-foot house – situated on nearly an acre, which provides a great deal of privacy – features a sizable interior courtyard which includes a water fountain and fireplace, offering a "traditional Tuscan villa experience" in a park-like setting, according to Robertson.
"You are immediately ushered into the open courtyard, which is fully enclosed in the home. It is square and nearly every aspect of the house is connected to it," she said. "Our home has lots of windows and light streams in through the courtyard. It really gives the gift of light to the home."
The house has five bedrooms with outdoor patios and balconies and seven baths, as well as a large pool and spa area adorned with large statues.
The home boasts a number of lush, detailed design aesthetics reminiscent of those you'd encounter in a traditional Italian setting, such as crafted stonework, mosaic tiles, and marble. However, the main draw to its design is centered around the so-called "watch tower," which is a one-of-a-kind rooftop-based observation tower that allows for breathtaking 360-degree views of the surrounding Las Vegas Valley.
"It is a wonderful way to get away and kind of see the whole Vegas Valley from a higher vantage point," Robertson said. "If you look out you can see the main Strip, the Southern Highlands development. On the other side, you get all of the golf course and the mountains. It is a wonderful beautiful collage of the sights in our valley."
Shelter Realty is a Real Estate and Property Management Company specializing in the areas of Henderson, Las Vegas and North Las Vegas, NV. Feel free to give us a call at 702.376.7379 so we can answer any questions you may have.