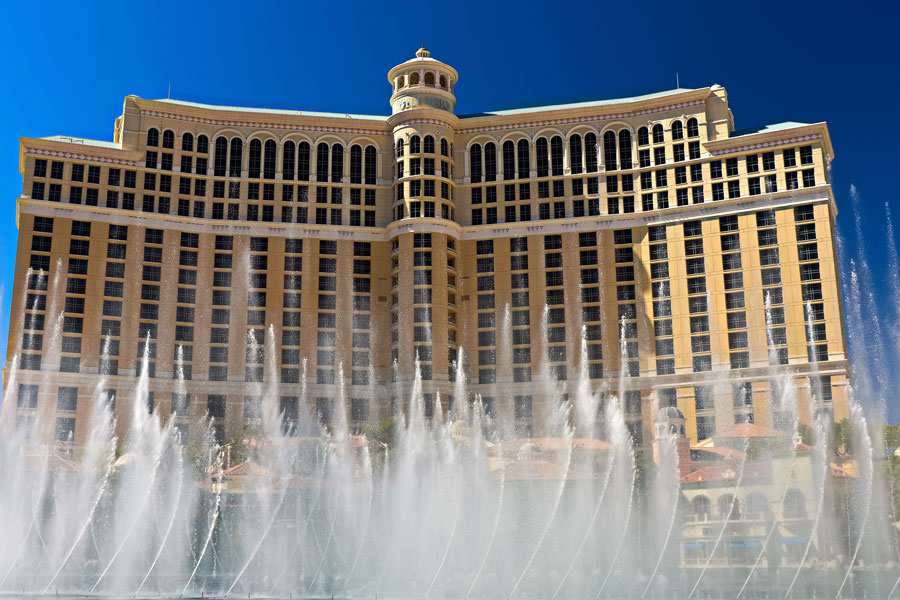 MGM Resorts Launches New "Work from Las Vegas" Travel Package Aimed at Professionals, Dubbed "Viva Las Office"
LAS VEGAS, NV – With the COVID-19 pandemic remaking the concept of work as we know it, scores of people are finding themselves transplanted from their familiar office settings and telecommuting from their own homes thanks to social distancing guidelines designed to curb the spread of the disease. And while there are advantages to working from home, there are also stresses that naturally come with the idea of taking your own personal abode and making it your place of business. If home is work and work is home, what's a person to do to?
Well, go to Las Vegas, it seems.
MGM Resorts has launched a new "Work from Las Vegas" travel package, aimed at professionals in the business world who are tired of working while stuck in their homes. The package includes discounts on airfare, lodging, and even includes a dedicated concierge – dubbed an "executive assistant" by MGM – to help them with their workload, including handling reservations and scheduling.
The program – dubbed "Viva Las Office" and heralded by MGM Resorts as "the ultimate home-away-from-the-home office experience" – is yet another innovation that Las Vegas is breaking out in an attempt to make up for the losses in revenue due to the drop in tourism brought about by the pandemic. The program offers stays ranging from 3-to-5 nights at costs ranging from $100 to $350 per night, not including any additional resort fees that may be incurred.
MGM Resorts also offers semiprivate jet service with discounts of $75, $100 or $125 off round-trip tickets. Packages include varying tiers of prices and service – including "The Associate," "The Manager," and "The Executive" – with the overall goal being a productive and focused work experience, as well as the opportunity to enjoy the sights and sounds of Vegas during the off-hours.
The "Viva Las Office" program is currently limited to Bellagio and ARIA.
Shelter Realty is a Real Estate and Property Management Company specializing in the areas of Henderson, Las Vegas and North Las Vegas, NV. Feel free to give us a call at 702.376.7379 so we can answer any questions you may have.