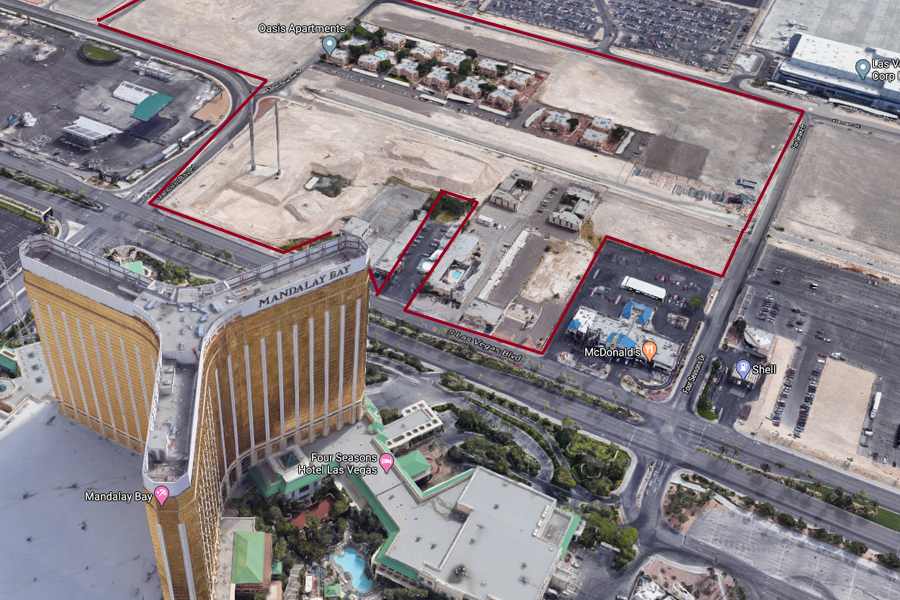 38 Undeveloped Acres of Vegas Strip Property Goes for Over $108 Million in Auction
LAS VEGAS, NV – According to reports, 38 acres of undeveloped land located on the famed Las Vegas Strip recently sold for $108.6 million during an online auction that garnered four separate bids by undisclosed buyers.
The virtual auction was the first of its kind held in Clark County due to social distancing guidelines brought about by the ongoing COVID-19 pandemic, which made a traditional in-person auction problematic. The land has been designated as a "qualified opportunity zone," meaning that it can be developed for a variety of uses, including as a casino, hotels, retail, restaurants, parking, resorts, in addition to a variety of other establishments. The land is just west of McCarran International Airport, which would mean that different parts of the property would have varying degrees of maximum height allowances.
The property is located on the corner of Hacienda Avenue and Las Vegas Boulevard, and is within walking distance of Allegiant Stadium, the upcoming home of the NFL Las Vegas Raiders and the University of Nevada Las Vegas Rebels. The land includes 750 feet of frontage on Las Vegas Boulevard across from the Mandalay Bay Resort and Casino.
The auction involved the sale of six separate lots in the area which were owned by Desert Land, LLC, Desert Oasis Apartments, LLC and Desert Oasis Investments, LLC. The property came into Clark County ownership after the aforementioned firms filed Chapter 11 bankruptcy petitions in the District of Nevada.
At the time, Kavita Gupta was appointed by the Chapter 11 Trustee, and oversaw the sales process and was given management of the debtors' business and property dealings. The trustee, in turn, engaged Keen-Summit Capital Partners LLC and Colliers International as the real estate agents for the auction.
Shelter Realty is a Real Estate and Property Management Company specializing in the areas of Henderson, Las Vegas and North Las Vegas, NV. Feel free to give us a call at 702.376.7379 so we can answer any questions you may have.