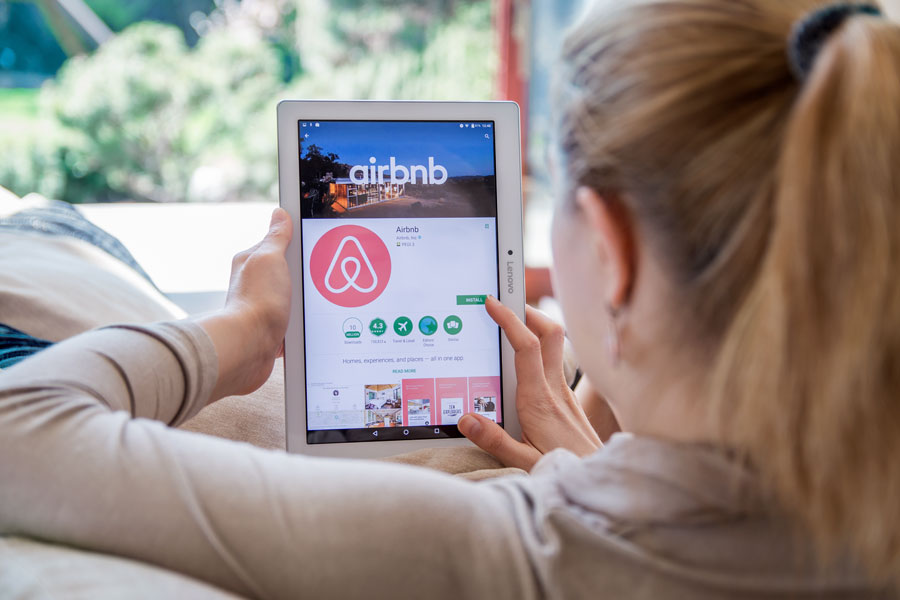 Las Vegas AirBnB Bookings Restricted for Some Local Residents Under Age 25, Based on Review History
LAS VEGAS, NV – According to reports, AirBnB has recently instituted a new policy in Las Vegas – as well as nationwide for that matter – which imposes restrictions on renting homes through their service for some local residents under the age of 25.
Individuals under the age of 25 will not be able to rent an entire home – as opposed to just a single room – through the AirBnB unless they have a previous, proven record of consisting of positive reviews from previous home rentals. A minimum of three positive reviews are required, and the reviews can be compiled from anywhere in the country; they do not have to be specifically situated in Las Vegas, AirBnB said.
If someone under the minimum age of 25 and without the required review credentials attempts to rent a home, they would automatically be blocked from doing so by the website; the rental will not be processed. A recent example AirBnB supplied was an 18 year-old Las Vegas resident who was unable to utilize the service.
The reasoning for the move on the part of AirBnB , according to a release they put out, is to help curb the spread of the conronavirus pandemic, citing public health mandates in place throughout the country. In addition, they noted that they typically have more issues with younger renters in general.
"We're taking actions to support safe and responsible travel in the United States," Airbnb said. "[Young people] wanting to get out of their situation get into an Airbnb with a pool, bigger backyard, bring their friends in and then obviously we know what happens when people have been locked up for the last three months."
Henderson has reported several complaints from AirBnB rental houses, which may have contributed in-part to this new program.
This policy pertains to all United States residents under the age of 25, and only affects AirBnB listings near the area in which the under 25 year-old resident resides; these residents are able, however, to rent entire homes outside of the area where they live. Private rooms and hotel rooms are exempt from this clause, AirBnB says.
Editors Note: The photo used in this article, a woman installing AirBnB on a Lenovo tablet, is for editorial use only. It is credited to Daniel Krason and licensed through Shutterstock.com.
Shelter Realty is a Real Estate and Property Management Company specializing in the areas of Henderson, Las Vegas and North Las Vegas, NV. Feel free to give us a call at 702.376.7379 so we can answer any questions you may have.