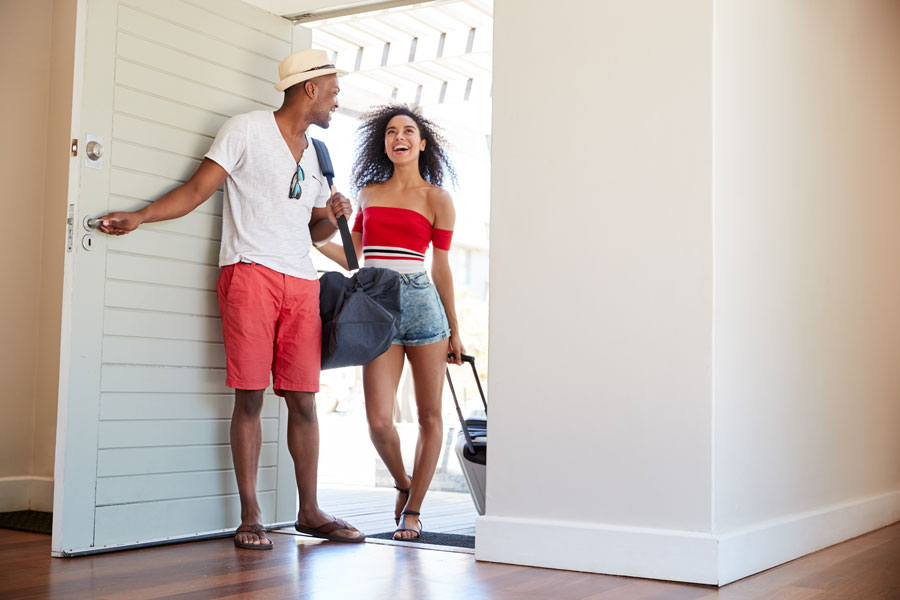 As the Country Reopens from COVID-19, Experts Weigh-In on the Safety of Staying in Hotels, Rental Homes
LAS VEGAS, NV – With the country slowly reopening its economy in the wake of the COVID-19 pandemic – with varying degrees of success – one question on many minds is travel. After sitting in quarantine for the past several months, people are understandable suffering from acute bouts of cabin fever. But at the same time, they're wondering- is it safe to travel? Am I putting my health at risk if I stay in a hotel, cabin, or rental home?
According to recent reports, the Centers for Disease Control and Prevention (CDC) does say that travel can lead to an increased risk of exposure to contracting COVID-19; the travel industry is taking notice and making every attempt to minimize the risk to the customers who are starting to patronize their establishments once again.
Two organizations – the American Hotel and Lodging Association and the Vacation Rental Management Association – have released extensive guidelines based on CDC recommendations to help curb the spread of COVID-19, and when it comes to travel, the best practice these days is coming as close to a "no contact" stay as humanly possible. Paying online as opposed to in-person is recommended, as is staying in places that utilize digital keys.
Social distancing is vitally important. You should maintain a minimum distance of six feet from all other guests and staff in any lodging, in addition to wearing masks. Touching potentially contaminated surfaces is less problematic, due to the nature of how the virus spreads, but should be taken into consideration as well. Make sure you clean and disinfect tables, chairs, sinks, and so on before touching them.
Also, guidelines vary from region to region in the United States, so it's for the best to educate yourself on them for where you're going, BEFORE you go. Call ahead to any place that you might be staying and ask how often cleaning is carried out, if hand sanitizing/washing stations are available on common areas, and how effective their air ventilation systems are. It's advisable to bring your own sheets and pillow cases as well as your own cleaning/disinfecting products just in case, and tell management that you do not want housekeeping to turn down your room. You'll handle that yourself each day.
Avoid enclosed spaces such as elevators in favor of stairwells, and if possible keep windows open to help circulate air. Be careful if you use gyms and pools. Inquire about the lodging's policies on social distancing and mask use, as well as temperature/virus testing procedures for staff. Is the hotel operating at a reduced capacity to keep crowding down? To that end, are they limiting single-night stays?
Nothing is foolproof when it comes to COVID-19, but following these guidelines can help minimize your risk of contracting it when traveling.
Shelter Realty is a Real Estate and Property Management Company specializing in the areas of Henderson, Las Vegas and North Las Vegas, NV. Feel free to give us a call at 702.376.7379 so we can answer any questions you may have.