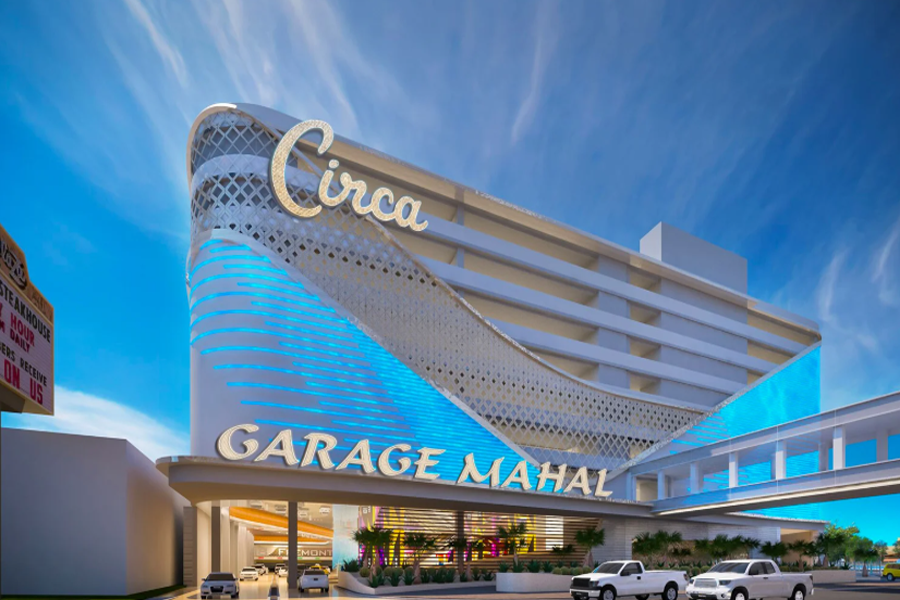 Las Vegas Circa Casino Slated to Open Earlier than Originally Forecast
LAS VEGAS, NV – According to recent reports, the 35-story Circa Resort and Casino, originally slated to open its doors for business in December of 2020, has announced that they could now be open as soon as October.
The first five floors of the tower are scheduled to open October 28, just prior to Halloween; this includes everything except for the hotel tower, which will open at a later date.
The early opening is a milestone that owner Derek Stevens – also owner of the Golden Gate and the D Las Vegas hotel-casinos – attributes to the skill and speed of developer McCarthy Building Companies and construction manager Tre Builders.
"It was really the creativity of McCarthy and Tre Builders to get the first five floors open earlier," Stevens said. "It's exciting. During this crazy year of 2020, it's great to have this story that we're opening early."
The Circa, clocking in at 1.25-million-square-feet, is located in downtown Las Vegas at 18 Fremont Street. It will have 777 guest rooms, five restaurants, a two-level casino, and a nine-story parking garage dubbed "Garage Mahal." Above the casino will be a rooftop deck and amphitheater with six swimming pools and a 125-foot screen.
In addition to a plethora of amenities for guests, the Circa will also boast the largest sportsbook in the country. A sportsbook is a place where a gambler can wager on various sports competitions, including golf, football, basketball, baseball, hockey, soccer, horse racing, greyhound racing, boxing, and mixed martial arts. The Circa was designed by architecture and design firm Steelman Partners. The hotel-casino, initially announced at the Downtown Las Vegas Events Center in January 2019, also holds the distinction of being the first downtown Vegas resort to be built from scratch – as opposed to the renovation or re-purposing of an existing structure – since 1975.
The Circa will employ 1,000 people when it opens. It is being constructed on the site of the former Las Vegas Club and Mermaids Casino, which were demolished in 2017.
Shelter Realty is a Real Estate and Property Management Company specializing in the areas of Henderson, Las Vegas and North Las Vegas, NV. Feel free to give us a call at 702.376.7379 so we can answer any questions you may have.