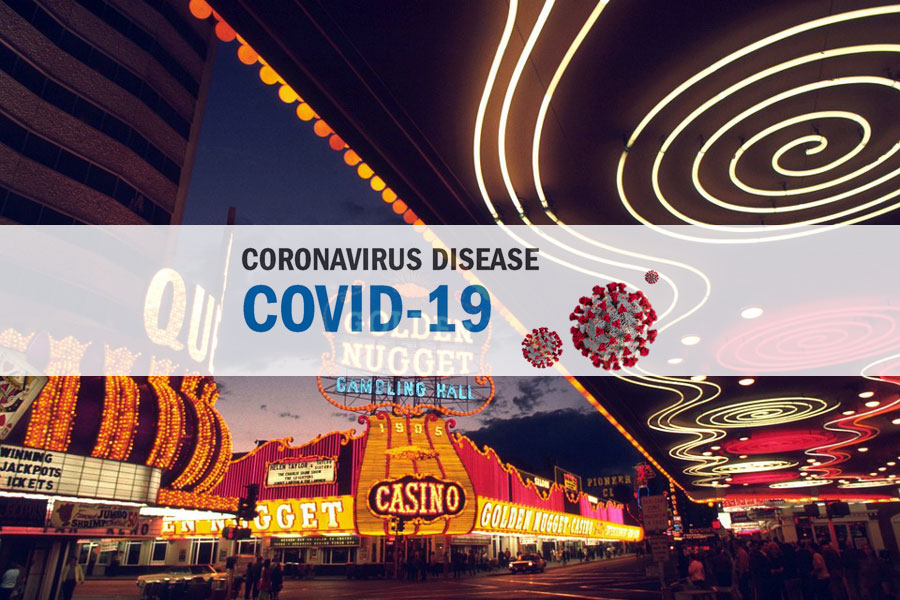 Coronavirus Serving as Stumbling Block to Rising Las Vegas Economy
LAS VEGAS, NV – According to recent reports, the skyrocketing economy that Las Vegas has been enjoying since miraculously recovering from the mid-2000's recession has hit a bit of a stumbling block in the form of the infamous coronavirus outbreak. Tourism had increased, multi-million dollar construction projects and development deals were constantly springing up, unemployment was dropping, and the real estate industry was enjoying a huge surge not seen since before the burst of the housing bubble. But in the wake of the coronavirus, business are shutting their doors – both in Vegas and nationwide – and the economy of Southern Nevada is starting to feel the pinch.
Casions and resorts are starting to see decreased demand as tourism drops amid airline flight restrictions and overall travel fears, and employment cuts are expected to take place in a variety of industries. This holds especially true in the hospitality industry, the very lifeblood of Las Vegas. MGM Resorts International is expected to begin layoffs starting next week, and according to reports it could amount to as many as 150 employees. MGM is one of the largest employers in Nevada.
In a city where tourism is king and people come in droves to be entertained in crowded casinos and event venues, the coronavirus is not an ideal situation, although it will take some time to ascertain the full extent of its impact on the local economy. It's possible that the measures being taken now to limit exposure via social activity will prevent long-term economic damage and minimize the job, revenue and development project losses.
The degree to which tourism is important to the economic well-being of Las Vegas cannot be overstated, and the coronavirus is sure to have a trickle-down effect to almost every industry in the city. According to reports, tourists poured $35 billion in Southern Nevada in 2017, through which over 234,000 tourism jobs were supported. Currently, construction jobs are not being majorly affected, although some contractors have reported delayed shipment of materials needed for their projects when coming from China and Italy, areas of the globe where the coronavirus has hit the hardest.
Shelter Realty is a Real Estate and Property Management Company specializing in the areas of Henderson, Las Vegas and North Las Vegas, NV. Feel free to give us a call at 702.376.7379 so we can answer any questions you may have.