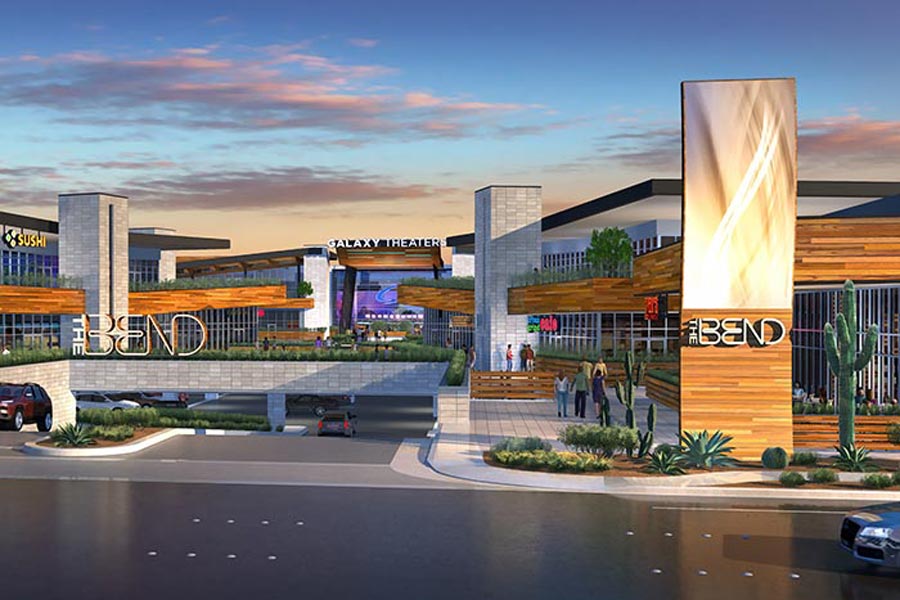 Multiple New Construction Projects to Revitalize Southwest Las Vegas, Including "The Bend" Shopping Center
LAS VEGAS, NV – In southwest Las Vegas, newly-announced construction projects are set to revitalize the region after seeing it in a state of decline for a number of years. Set along the 215 Beltway, a number of new developments are springing up, and locals are reportedly glad to see the positive impact it's set to have on the area.
For example, in the vicinity of S. Durango Drive and W. Sunset Road there's a new major shopping center in the works called The Bend, which is slated to host a number of new businesses, including dine-in movie theaters, retail establishments, and several different types of restaurants. The shopping center will come in at 170,000 square feet, will feature 725 parking spaces, and will be the largest development for dining and entertainment in the area.
According to The Bend's website, ten tenants have been signed to date, with more on the way. The website notes that The Bend "will be the largest dining, entertainment and shopping destination in the Southwest area of the valley." Since it was announced, The Bend has signed the first new Galaxy Theater Luxury in Southern Nevada, in addition to many dining establishments, including Lotus of Siam, Freed's Dessert Shop, The Great Greek, Aces & Ales Brewery and more.
Currently there is no projected completion date for the construction of the Bend provided by the company that is working on it, but work seems to be progressing smoothly according to reports. In addition, there are several industrial projects in the works in the southwest valley, with a number of businesses of varying types set to make their presence felt in the coming months.
Residents that were interviewed have expressed support for the work going on in the area, with many saying that it would contribute to boosting the local economy, which was hit especially hard in the region during the recession; in turn, these improvements would likely attract other businesses and homeowners and help to raise home value, sparking further investment and improving life for the community overall.
Shelter Realty is a Real Estate and Property Management Company specializing in the areas of Henderson, Las Vegas and North Las Vegas, NV. Feel free to give us a call at 702.376.7379 so we can answer any questions you may have.