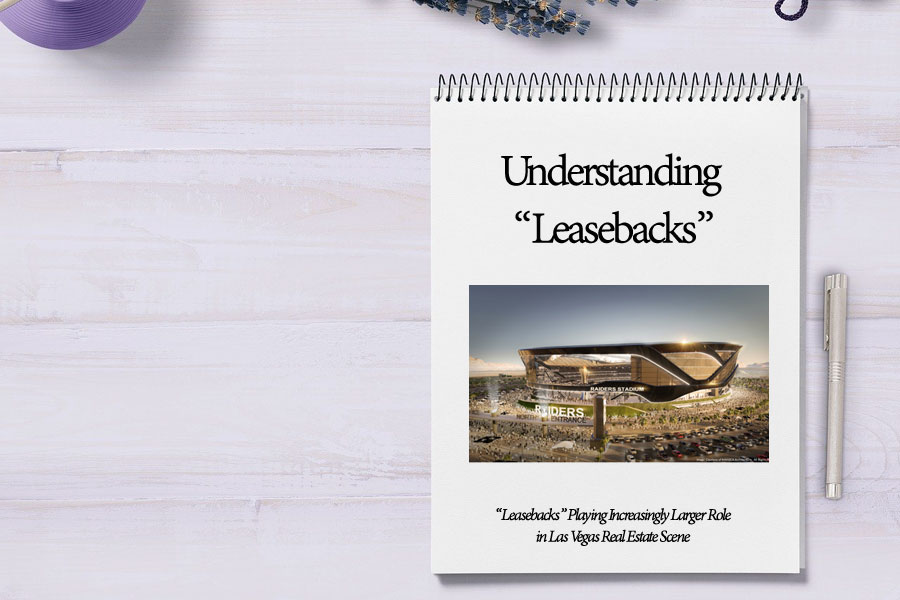 "Leasebacks" Playing Increasingly Larger Role in Las Vegas Real Estate Scene
LAS VEGAS, NV – According to recent reports, the Las Vegas Raiders' practice facility – which is still currently under construction – was sold by team officials last week for the hefty sum of $191 million. But where will the Raiders practice then, you might ask? Why at that very same facility, since right after the sale Raiders officials leased the facility right back, a growing and popular trend in Las Vegas real estate known as a "leaseback."
A form of flipping – buying a property, building upon it or renovating existing structures, and then selling it for a profit – the leaseback takes the concept to the next level by having property owners sell a building, only to rent it right back for whatever use they may need it for. The practice has generated billions of dollars in revenue in Vegas in recent months, and apparently the Raiders are the latest entity to get in on the action… and they're not even officially residents of the city yet.
The Raiders sold their Henderson-based headquarters and practice center – which is still being built – to Mesirow Financial of Chicago in February 21, and then immediately entered into a lease agreement with Mesirow for 29 years, with the option of extending that lease for a total of 70 years, divided up into seven separate ten-year options, according to Clark County records.
The rent the Raiders will be paying to Mesirow is not currently known.
Leasebacks are common occurrences in many industries in Las Vegas, including fitness centers, fast-foot restaurants, and casino hotels; the advantages are many, including a large influx of cash up-front to the seller and the opportunity to establish a lock in long-term lease. For the buyer, the advantage is that they have an instant renter for their property, as opposed to acquiring it and then having it sit vacant – and not generating a dime in revenue – while they search for a tenant. However, leasebacks have their potential pitfalls as well, especially if the seller has financial issues or closes their doors for business; but regardless, leasebacks are growing in popularity in Vegas, as the benefits often far outweigh any potential issues that might come down the line.
Shelter Realty is a Real Estate and Property Management Company specializing in the areas of Henderson, Las Vegas and North Las Vegas, NV. Feel free to give us a call at 702.376.7379 so we can answer any questions you may have.