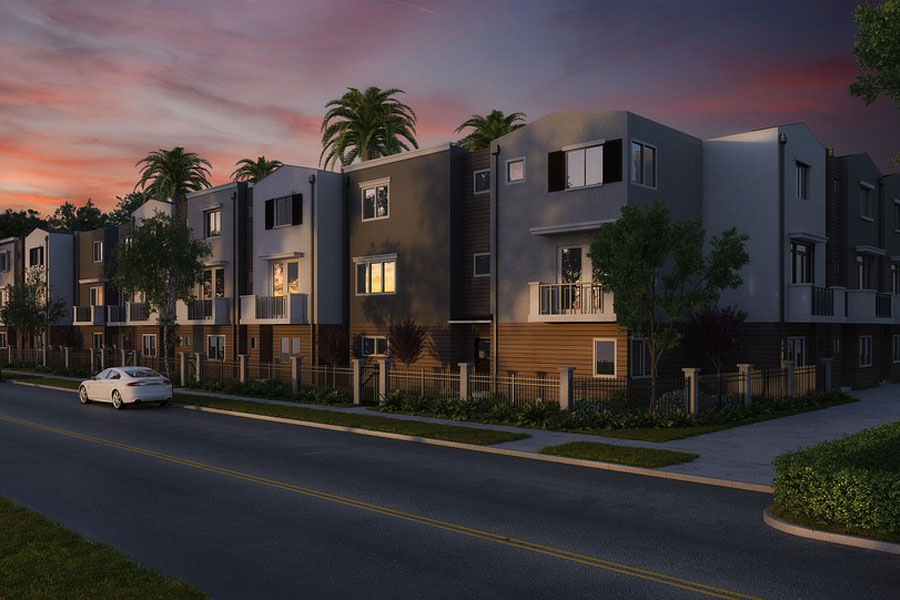 Las Vegas Apartment Rents Still on the Rise, but Starting to Stabilize
LAS VEGAS, NV – The Las Vegas real estate scene has been on an upward trajectory ever since the recovery of the recession, and the apartment scene has been no exception. With more and more businesses calling Vegas home as the economy has improved rapidly, more and more people have been picking up and moving there in search of job opportunities, and apartments offering a fast and less expensive alternative to houses for single people or new families just starting out.
Until recently, given the rapid growth of Vegas real estate, housing prices – including apartments – have been steadily on the rise, igniting affordability concerns in many; however, according to the Nevada State Apartment Association, Vegas apartment rents, while still rising, are nonetheless doing so more slowly than in recent months and years past.
Based on reports, the average rent in Las Vegas towards the end of 2019 was $1,080 per month, which represents a 4.5 percent increase over the same period one year prior; in contrast, the rent growth from 2018 to 2017 was 7.4 percent. In addition, late 2019 saw an apartment vacancy rate of 6.5 percent, a drop of .3 percent from 2018 and an increase of 11 percent from the depths of the recession era.
Clearly, according to these figures, apartment vacancy rates are declining, and rents are increasing, albeit more slowly than in recent years. Part of the slowing in rent increases can be attributed to the current market inventory; responding to demand, with developers constructing more apartments, with over 12,000 going up in early 2015, and over 2,100 built in 2019. Additionally, reports note that the new 3,800 are slated to go up in 2020, with many of them to be located near the famed Las Vegas Strip, as well as along the I-215 Beltway adjacent to Henderson, Summerlin and the southwest valley.
Shelter Realty is a Real Estate and Property Management Company specializing in the areas of Henderson, Las Vegas and North Las Vegas, NV. Feel free to give us a call at 702.376.7379 so we can answer any questions you may have.