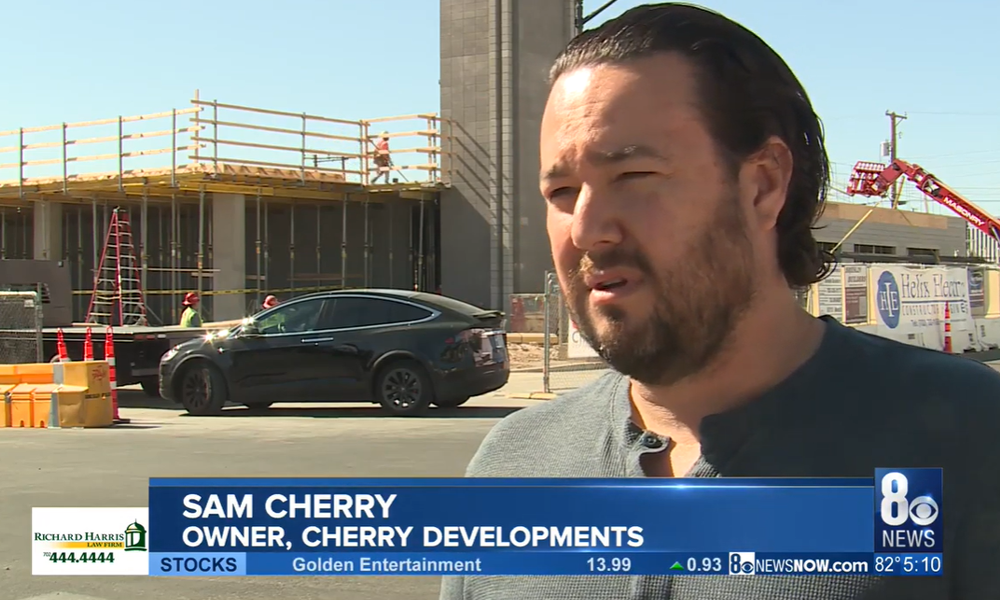 Downtown Las Vegas to See Construction of shareDOWNTOWN Apartment Complex
LAS VEGAS, NV – Cherry Developments, owned by developer Sam Cherry, announced this week that a new apartment complex – dubbed 'shareDOWNTOWN' – will soon be constructed in downtown Las Vegas, located at Casino Center Drive and Colorado, according to reports.
The idea of shareDOWNTOWN – small, affordable apartments conveniently located within a busy employment area – is to give workers a local place to live within easy walking distance of their jobs, according to Cherry.
"This area has a diverse group of restaurants and bars, and this will be the first larger project — the largest project in the area," he said in a statement. "It will be a place where people who work in the bar, work in the restaurants, the hair salon, the galleries can actually live. They can walk to work. It will help move the needle significantly in the neighborhood."
The apartment complex, which will be three-four stories in height, will feature over 60-one bedroom units aimed at people who work at the many bars, clubs, restaurants and retail establishments that are in the area. The apartments are slated to be small, just 480 square-feet in size, with a projected rent ranging from $1,100 to $1,300 per month, reports note.
Cherry Developments noted that shareDOWNTOWN is slated to be the first in a series of apartment complexes located in the Las Vegas downtown region that target the people who work locally in an attempt to provide quality housing and promote job growth.
Overall plans for the shareDOWNTOWN project, including the approximate start date for construction and proposed amenities, are due to be revealed soon; once started, the development is expected to be finished by in May of 2020.
Developer Sam Cherry was previously known for construction of high-rise complexes prior to the mid-2000's burst of the housing bubble in Las Vegas; shareDOWNTOWN represents the first development project he has worked on since that period.
Shelter Realty is a Real Estate and Property Management Company specializing in the areas of Henderson, Las Vegas and North Las Vegas, NV. Feel free to give us a call at 702.376.7379 so we can answer any questions you may have.