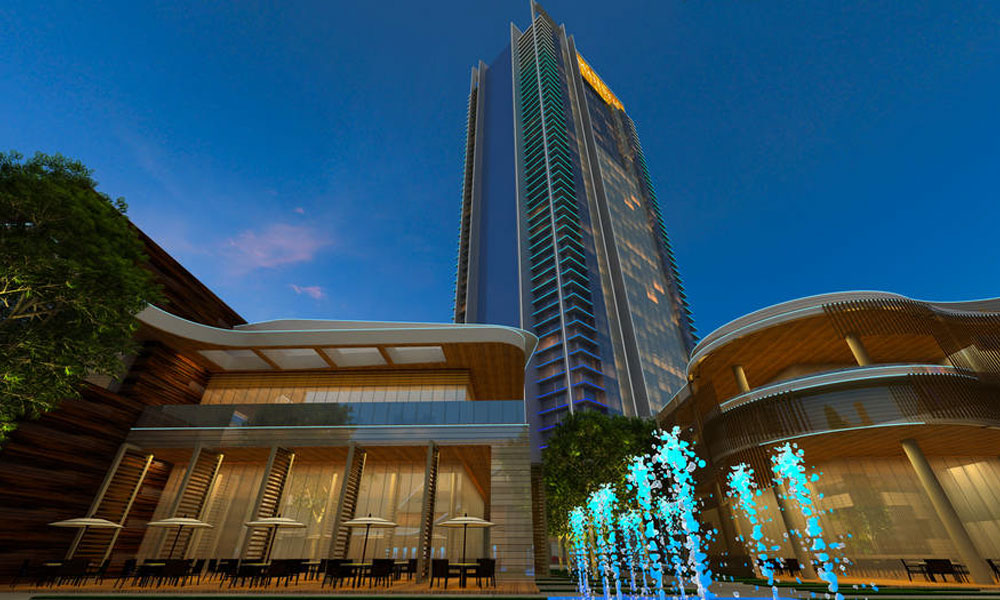 Hotel Majestic Las Vegas, Due to Open in 2023, to Focus on Health and Wellness
LAS VEGAS, NV – The Majestic Las Vegas, the latest luxury resort hotel to call Sin City home, is slated to offer a different experience than many of the establishments in town when it opens its doors for business in 2023.
Eschewing gambling and other similar activities, The Majestic will instead exclusively focus on a growing field in the hotel world- health and wellness.
From outward appearances, The Majestic – estimated to cost a whopping $850 million – will most likely look like your run-of-the-mill luxury high-rise, offering 720 suites, six gourmet restaurants, a 50 cabana pool area, and theaters for live entertainment. However, at the very heart of the hotel will be a unique attraction- a four-level, fitness and nutrition spa center featuring state-of-the-art facilities and services such as exercise classes, full-body treatments, and more.
Catering to clientele that wish to avoid the Las Vegas gambling scene – again, there will be no high-stakes betting or games of chance on the premises – The Majestic will feature a contemporary design inspired by the iconic La Concha Motel originally constructed in 1961.
The Majestic will also cater to Las Vegas' business community, with levels 51 through 60 – dubbed "Sky Suites" – offering 25,000 square feet of space that is fully customizable and reconfigurable for the needs of any businesses that may decide to take up residence in the hotel. These business tenants will have full access to the hotel's amenities, as well as a private concierge and a dedicated Owner's Club.
The Majestic is slated to be constructed upon the six-acre location of the former Clarion Hotel – just two blocks from the Las Vegas Strip – and will be situated directly across from the new Las Vegas Convention Center, which is due to open in 2021. If all goes according to plan, The Majestic, with its emphasis on health and wellness, will offer an interesting new twist to the Southern Nevada tourism trade by giving guests a healthy respite from the excesses that Las Vegas is known world-wide for.
Shelter Realty is a Real Estate and Property Management Company specializing in the areas of Henderson, Las Vegas and North Las Vegas, NV. Feel free to give us a call at 702.376.7379 so we can answer any questions you may have.