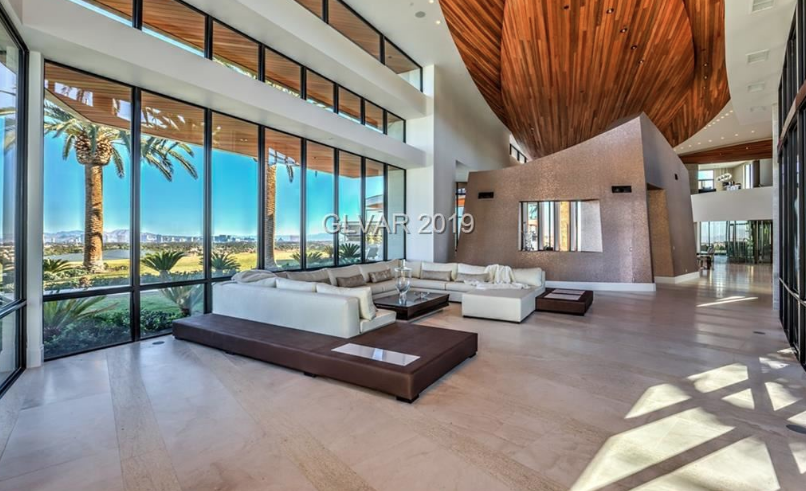 Famous "SkyFire Estate", Contemporary Mansion, Sells for Second-Highest Price in Las Vegas History, $16M
LAS VEGAS, NV – The former residence of developer Jim Rhodes, dubbed "The SkyFire Estate," recently sold for the record price of $16 million, making it the second-highest sale price of a home in the history of Las Vegas.
Skyfire, a huge mansion clocking in a whopping 21,633 square feet, is located in the Spanish Hills community at 5212 Spanish Heights Drive on a two-acre plot of land.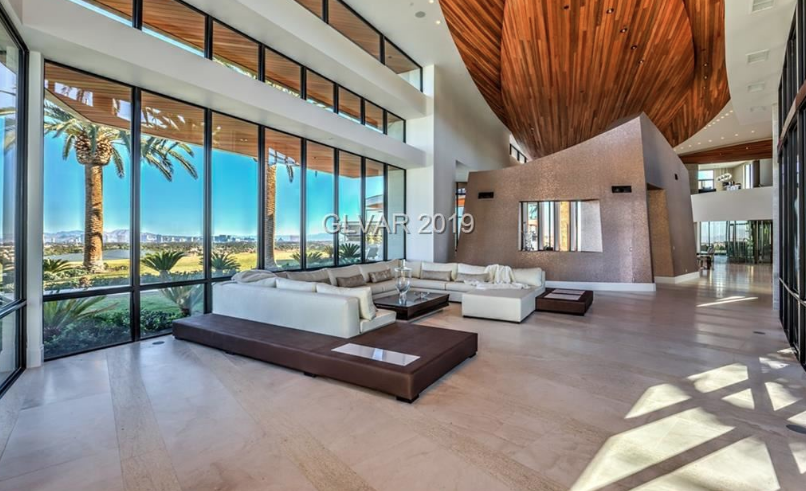 The house features eight bedrooms – including a 3,010-square-foot master bathroom with a two-story walk-in closet – ten bathrooms, a 15-car garage, and a 110-gallon infinity pool. SkyFire also boasts impressive, 360-degree views of the Las Vegas Strip, city, and surrounding mountains.
SkyFire features unique design elements, being made up extensively of curved exterior surfaces with many floor-to-ceiling windows. The mansion was sold quickly- it was only on the market for a single week before being snapped up by a buyer, who is remaining anonymous.
With its large price tag putting it in the record books as the second-highest residential sale price in Vegas history, that begs the obvious question- what did the highest-price house go for, and who did it belong to? Well, the answer is famous magician David Copperfield's home in the community of Summerlin, which sold for $17.55 million.
Despite selling for a steep $16 million, SkyFire could have potentially sold for even more. The house was originally listed for a whopping $30 million in January with a different real estate agency, and then subsequently de-listed in April, only to be re-listed at $25 million a week before it sold. However, owner Jim Rhodes, in a hurry to sell and move on, lowered the price by $9 million, prompting an almost immediate sale.
Shelter Realty is a Real Estate and Property Management Company specializing in the areas of Henderson, Las Vegas and North Las Vegas, NV. Feel free to give us a call at 702.376.7379 so we can answer any questions you may have.