New York Investment Firm Gindi Capital Purchases Additional Chunk of Las Vegas Boulevard for Whopping $172M
LAS VEGAS – Gindi Capital, an investment firm headquartered in New York, officially announced last week that they had purchased a large chunk of Las Vegas Boulevard for a whopping price, with the stated goal of developing a hub for new retail businesses in the area, according to reports.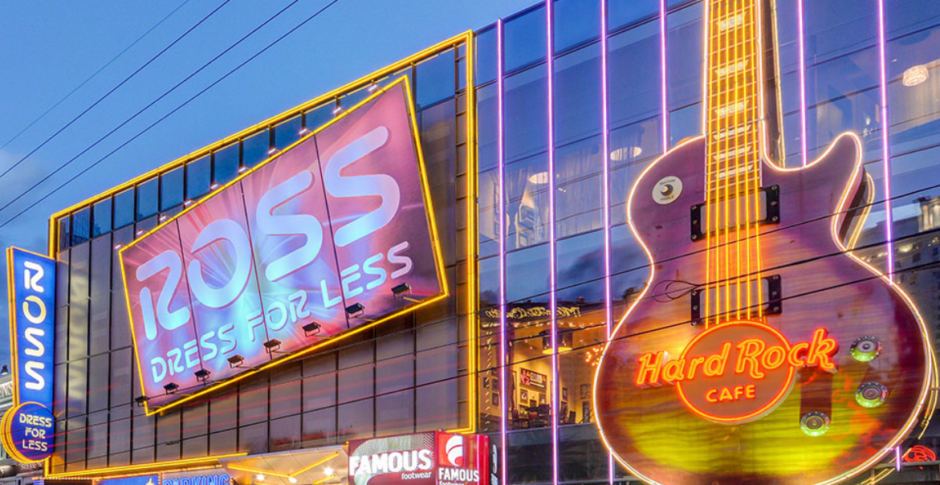 Gindi confirmed that they had bought 9.5 acres of real estate on the famed boulevard for the whopping price of $172 million, an amount that comes to approximately $18 million an acre, officials say. The purchase – made from New York investment firm Spectrum Group Management – includes pre-existing real estate that is home to adjacent retail plazas Hawaiian Marketplace and Cable Center Shops.
The announcement indicated that Gindi – also the owner of the nearby Showcase Mall, located at 3785 S. Las Vegas Boulevard – is currently in the midst of working with design teams in order to develop plans to transform the acquisition into "a new flagship retail, entertainment and dining experience." The company did not expand on exactly what their plans are in any additional detail.
Reports indicate the possibility that Gindi may raze all of the structures on the property to make way for a completely new project in order to take advantage of the large amount of foot traffic that area currently boasts. While it is unknown if this is actually the case, it would be a change of direction from many of the other structures located on the Strip, which currently are comprised mostly of hotels, casinos, and resorts.
Spectrum Group Management had previously bought the property in 2010 after the previous owners had declared bankruptcy following the recession; originally, it had been slated to be used for an Elvis-themed hotel and resort. Spectrum originally owned and was selling an 18-acre plot of land on the Strip, but the need for such a large piece of property – as well as the prohibitive cost – lead them to break the land into smaller swaths for sale. After the sale to Gindi, Spectrum still possesses approximately 6 acres of land on Las Vegas Boulevard.
This is not the first purchase Gindi has made from Spectrum; they also recently acquired a Walgreens Pharmacy from them for $30 million, reports say.
Shelter Realty is a Real Estate and Property Management Company specializing in the areas of Henderson, Las Vegas and North Las Vegas, NV. Feel free to give us a call at 702.376.7379 so we can answer any questions you may have.