Sands Corp, Madison Square Garden Announce General Contractor Behind 18,000 Seat MGS Sphere Project
LAS VEGAS – According to reports, AECOM, a Los Angeles-based construction and engineering firm, was named as the general contractor of the upcoming MSG Sphere performance venue slated to be built off of the famed Las Vegas Strip.
The futuristic music venue MSG Sphere, a joint venture between Sands Corp. and Madison Square Garden, will be a 400,000-square-foot, 18,000-seat, 360-foot-tall globe-shaped arena slated to be constructed on 63 acres of property located behind the behind the Venetian Resort Hotel Casino on the Las Vegas Strip. The exterior of the sphere will feature 36 miles of variable intensity LED lighting, enabling the structure to allow outside spectators to peer through a transparent facade to watch the concert within; at higher lighting intensities, outside vision will be obscured. In addition, images of Las Vegas taken via a camera system could be projected upon the sphere.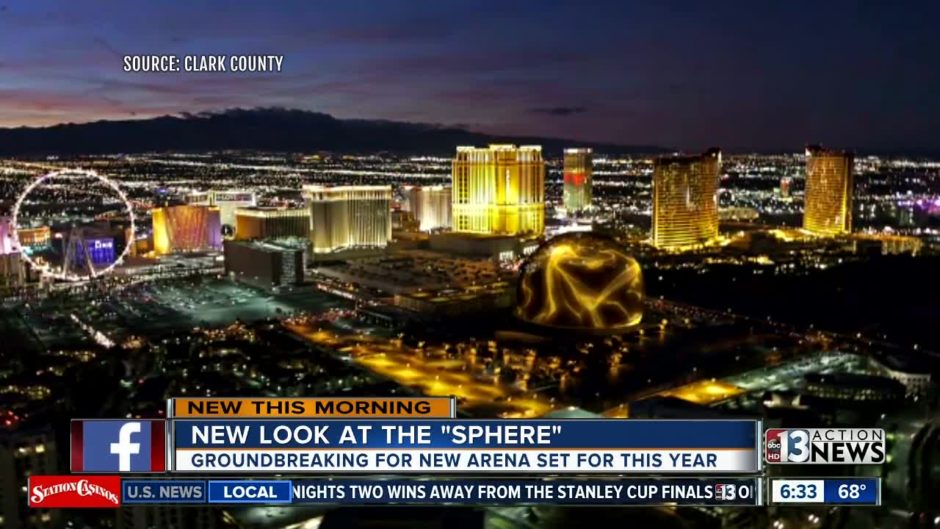 The venue will typically not feature sporting events, but rather cater to musical performances and concerts; however, the occasional boxing or MMA contest could be held there if needed. A 180,000-square-foot ceiling with massive video screens and a floor-based bass speaker system should give the venue a multi-genre and event capability.
AECOM is no stranger to construction projects in southern Nevada. The company, which has offices in Las Vegas, was also the builder of the T-Mobile Arena, a project that was completed three years ago for a cost of 375 million dollars. They are also responsible for the construction of the Mercedes-Benz stadium and State Farm Arena in Atlanta, Georgia, as well as the USTA Billie Jean King national tennis center in Queens, New York.
AECOM has been doing preliminary work on the site since February, excavating dirt and preparing the structure's foundation. Ground was officially broken on the site in late September of 2019.
The MGS Sphere project, according to reports, could create up to 3,500 construction jobs during its creation and an additional 4,400 permanent jobs on-site once the venue is completed and open for business. Currently, the projected cost of the project is now yet known, nor is the estimated date of completion. However, if it holds true to its ambitions design goals, the MGS Sphere will indeed be an extremely impressive attraction in Las Vegas' already flashy and busy skyline.
Shelter Realty is a Real Estate and Property Management Company specializing in the areas of Henderson, Las Vegas and North Las Vegas, NV. Feel free to give us a call at 702.376.7379 so we can answer any questions you may have.