New $95 Million Investment in Marriott Hotel Approved by Las Vegas Officials; To Support Downtown Development, Offer Jobs
LAS VEGAS – Las Vegas' Symphony Park, a 61-acre mixed-use site currently under development in downtown Las Vegas, will be the home of a new Marriott Hotel, thanks to city officials who recently voted to approve the project. The new Marriott convention hotel brings with it a $95 million investment, which officials say will support Symphony Park's development and create much-needed jobs in the downtown area.
Once housing a Union Pacific rail yard, Symphony Park currently is being master developed for mixed-use by the city of Las Vegas, also the landowner. Symphony Park is home to the Cleveland Clinic Lou Ruvo Center for Brain Health, Smith Center for the Performing Arts and the Discovery Children's Museum.
Slated to be a 406-room, six story hotel with a projected opening date of summer 2020 will be constructed on the corner of Grand Central Parkway and Symphony Park Avenue – will offer a number of amenities for guests, such as an upscale restaurant, a fitness gymnasium, as well as retail stores and 20,000 square feet of spaces that can host large-scale meetings and conferences, officials say.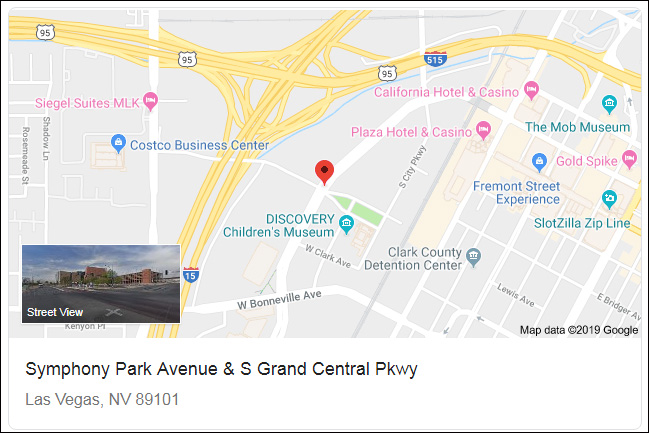 Officials anticipate that the project will produce approximately 150 construction jobs via developer Jackson-Shaw – a company responsible for 21 hotels to date – and once completed will employ over 275 people both directly and indirectly; in addition, the hotel is expected to generate about $1.5 million in tax revenue for the state and local municipality, according to reports. Previously, Jackson-Shaw was responsible for building local hotels the Hampton Inn Tropicana and the Renaissance Las Vegas.
The hotel, which is to be designed with inspiration taken from Spanish architecture and slated to cater to cutting-edge, modern lifestyles, will gel with the designs of neighboring structures and buildings in the Symphony Park development. City official said that they envision the mixed-use facility to become a hub for the arts, as well as a home for numerous professionals and businesses, including those in the science and medical fields.
In addition to the Marriot, other structures under development in Symphony Park include two parking garages that will incorporate up to 30,000 square feet of space for retail establishments, as well as residential apartments that will feature up to 600 single-family units once completed.
All in all, officials are expecting Symphony Park to play a large part in the re-invigoration of the Las Vegas downtown area within just a few years.
Shelter Realty is a Real Estate and Property Management Company specializing in the areas of Henderson, Las Vegas and North Las Vegas, NV. Feel free to give us a call at 702.376.7379 so we can answer any questions you may have.