Vegas Home Prices in January Spike to Highest Point in Months
LAS VEGAS – Since bouncing back in spades from the mid-2000's burst of the housing bubble and the resultant economic woes that event thrust upon the majority of the nation, the Las Vegas real estate scene has been skyrocketing in value as home prices have been soaring, regularly outdoing themselves as people move into the region seeking to take advantage of new jobs and a lower cost of living.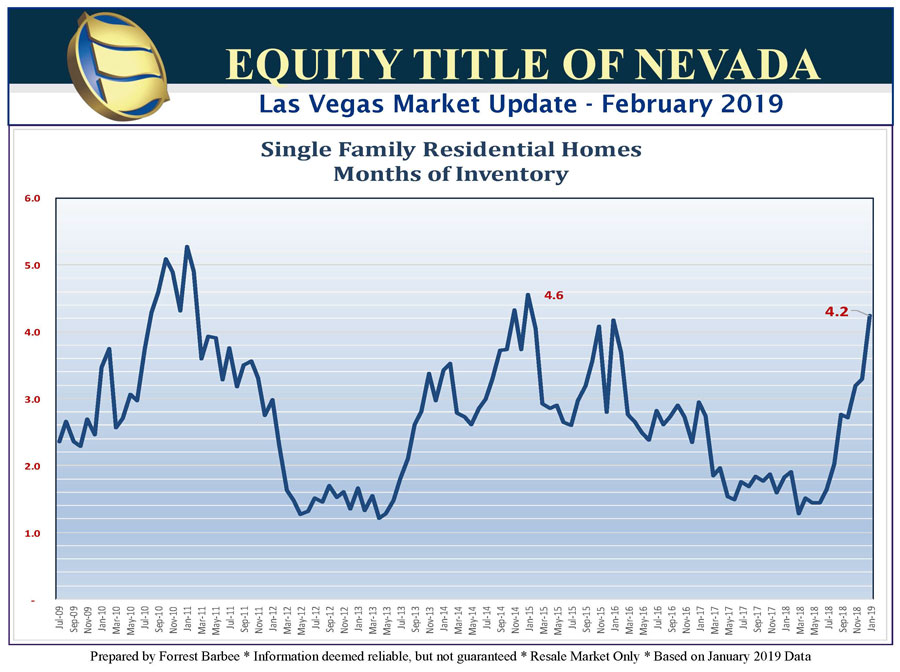 However, while that cost of living still remains far below average for much of the country – neighboring Californians are currently paying roughly twice as much or more for much less – the constantly-raising home prices in Las Vegas are nonetheless starting to cause a bit of strain on the marketplace. While houses and apartments are still in great demand, the costs are beginning to reach the breaking point for some. January 2019 represented prices that reached their highest point in months, with the median sales price of single-family homes hitting $300,000; this represents a 1.6 percent increase from December 2018 and a 13.2 percent increase from the same period one year ago.
Again, this price range is far below the national average, but it's still reaching a point that can no longer be considered "cheap" anymore, either. The market sets the price, unfortunately, and while local developers race to increase their output, it hasn't been fast enough to placate demand and lower prices.
January also represented another sobering reality for the Las Vegas housing market, as overall home sales were lower than in recent months. Over 7,200 single-family homes were on the market without offers at the end of January, which represents a bump of 9.7 percent from the previous month. However, January is a tricky month to base sales data off of, as this is considered the slowest period for sales in general; experts predict that sales will increase as the year goes on.
Nonetheless, some buyers have reported exercising caution and taking more time to weigh their options when it comes to purchasing homes in Las Vegas, given the vastly-increasing prices in the marketplace. But as developers increase their output and more housing options are made available at a wider variety of costs, prices are expected to gradually lower and bring stability back to a market that still is among the cheapest in the nation amid a booming local economy.
Shelter Realty is a Real Estate and Property Management Company specializing in the areas of Henderson, Las Vegas and North Las Vegas, NV. Feel free to give us a call at 702.376.7379 so we can answer any questions you may have.