Resorts World Las Vegas Construction Progress Beginning to Take Shape
LAS VEGAS, NV – Resorts World Las Vegas is a project that has been in gestation for so long that many experts were starting to doubt that it would ever actually see the light of day. After the official groundbreaking in May of 2015 – with a projected opening date of mid-2018 – little progress had been made in erecting the Chinese-themed casino and resort. However, in recent months, the oft-delayed project has seen considerable results, and the revised opening – now scheduled for 2020 – seems like a realistic goal if the current pace is maintained.
Build on the former site of the Stardust situated on the Las Vegas Strip, the property had been sold to the Genting Group for $350 million in 2013, with Resorts World opting to build off of a pre-existing structure left behind by an attempt to develop the property in the mid-2000's. Resorts World Las Vegas, upon completion, is expected to come in at 21,847,314 square feet in size, which will include four towers containing a total of 6,538 rooms; the estimated cost of the project could cost up to $7 billion.
However, experts began to question the validity of the project when, as of early 2016, little in the way of progress had been made in terms of construction on the site. Genting Group responded to naysayers, attributing delays to the complexity of the project and the company's overall purchasing power being adversely affected by falling global currency values. A revised timetable was presented to the public in May of 2017, noting that the opening was now slated for 2020; after numerous delays and logistical issues sorted out, work on the mega-resort began in earnest by March of 2018, and concrete results finally followed soon afterwards.
As of late October of 2018, the hotel building – which will be 60 stories when finished – is currently built up to floor 35, and the construction site is replete with numerous cranes operating continuously with over 1,000 workers scurrying about – and several thousand more expected to join them next year – as they carry out their tasks. This is a far cry from what the site looked like just one year ago, when there was little progress to speak of.
When finished, Resorts World Las Vegas is, according to Genting Group, to feature numerous amenities for guests, including a 175,000 square-foot casino; a 4,000-seat theatre; retail, dining and convention space; a rooftop sky park and observation deck; an aquarium, movie theatre, bowling alley, ice skating rink, and an indoor water park; a panda exhibit, and more.
If you are considering relocating to the Las Vegas area which is experiencing huge growth and a booming job market,  give us a call at 702.376.7379 so we can answer any real estate and tenant related questions you may have.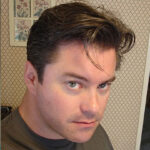 Christopher Boyle is an investigative journalist for independent news and media organizations in the United States. Christopher helps keep a keen-eye on what's happening in the Las Vegas Nevada community on behalf of Shelter Realty Inc.