Approximately $17 Billion in Las Vegas Construction Projects Currently Ongoing
LAS VEGAS, NV – Development on new hotels and resorts in Las Vegas has reached a fever pitch in recent months, with reports noting that approximately $17 billion in projects are currently slated to be worked on from now until 2020; this will result in an estimated 14,000 new guest rooms – for a city-wide total of 160,000 – in entertainment and vacation establishments concentrating on the Las Vegas Strip area. This expansion is expected to greatly add to the City's reputation as a one-of-a-kind, world-known destination that has clearly bounced back after the mid-2000's recession.
One of the most notable new resorts is The Drew, a 68-story hotel slated to have almost 4,000 rooms, has its development being headed up by Marriott International. The project, currently under construction, is calling the former Fontainebleau Las Vegas tower home, an endeavor that was abandoned back when the recession hit but has recently been given a new lease on life. The Drew will offer space to host events, entertainment, and conventions, in addition to a retail space, numerous restaurants and bars, and a pool.
Next up is the Wynn West, a hotel that will be built upon a mid-Strip site that originally was to be the 38-acre home of New Frontier, another project that fell by the wayside during the recession. Wynn West is planned to have between 2,000 and 3,000 rooms and will feature a bridge over Las Vegas Boulevard for guests to utilize.
Close to Wynn West will be Paradise Park, a 25-acre development which will be situated on the previous location of the Desert Inn Golf Course. The 47-story Paradise Park will serve not only as a 1,500 room hotel resort with a boardwalk, beach, and lagoon, but also as a high-scale meeting and convention hall with state-of-the-art amenities.
Finally, the recent completion of Park MGM – a completely remade and re-imagined luxury-based take on the famed Monte Carlo casino hotel – features 2,700 rooms, swimming pools, a full casino, and much more, and is slated to open its doors for business this autumn.
However, hotels aren't the only new additions to Las Vegas' skyline in the near future- a variety of entertainment attractions are currently in the works as well. One of the most notable of these projects is the Sphere, a fantastical concert and entertainment complex housed within a mammoth LED shell with seating for 18,000, scheduled to open in time to ring in New Year's in 2020.
Those seeking a thrill will be in luck, as MGM's New York New York Hotel will be offering a new, virtual-reality Big Apple Roller Coaster; the LINQ Promenade will premiere the Fly LINQ zipline this year, an attraction that launches from the top of a 122-foot tall tower; and the MGM Grand will debut the Zombie Apocalypse virtual reality experience, a 30-minute entertainment complex that allows guests to battle with the undead.
With Las Vegas seeing an unparalleled and unprecedented degree of construction relating to the rejuvenated tourism and entertainment trade, the fact that the city is back on the map – in terms of tourism, economy, real estate, and more – is one that cannot be disputed.
If you are considering investing in or around the Las Vegas area, which clearly is experiencing huge growth and a booming job market,  give us a call at 702.376.7379 so we can answer any real estate and tenant related questions you may have.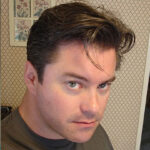 Christopher Boyle is an investigative journalist for independent news and media organizations in the United States. Christopher helps keep a keen-eye on what's happening in the Las Vegas Nevada community on behalf of Shelter Realty Inc.