Vegas Sees Jump in Condominium, Townhouse Sales; Construction Expected to Increase in Henderson, Valley Vista
LAS VEGAS, NV – The Las Vegas real estate market is in high gear and showing no signs of slowing down; however, while the sales of property, both private and for business purposes remains at a level not seen in the region in over a decade and focus on the type of property is in a constant state of flux. While sales of single-family homes remain in the lead by far, recently an uptick has been seen in condominium and townhouse sales, proving that when it comes to homes of any type in Las Vegas, if you build it, they will come.
In June of 2018, Clark County saw yet another increase in home purchases to the tune of 944 home sales, representing an increase of nearly 12 percent over June of 2017; for the year to date, that comes to 5,156 home sales in total, a jump of 19.4 percent from year-to-year. According to reports, however, experts noted that a larger-than-usual number of those sales were comprised of condos and townhouses, illustrating a larger than usual jump when compared to recent figures.
Condo and townhouse sales represented a total of 11 percent of the new home sales during June of 2018, a total of 3 percent over the same period in 2017; June's home sales median price came to $379,648, an increase of 11.9 percent year-to-year.
Sales numbers are expected to increase going forward, and construction of these types of dwellings are expected to increase in response; communities in particular that are expected to see additional options in terms of condos and townhouses are those set in Henderson, including Tuscany and Cadence, as well as Valley Vista in North Las Vegas.
Competition for affordable housing in Las Vegas has reached a fever pitch over the course of the last year, with the booming economy and job market attracting numerous businesses and newly-transplanted residents, all set on taking advantage of Southern Nevada's low cost of living. However, the demand for housing for new arrivals to the region has seen home prices swell, especially as demand continues to outstrip supply by a wide margin.
Builders have struggled to keep up, and the latest numbers suggest they are finally beginning to get a foothold; the number of building permits issued in June of 2018 was 946 – bringing this years total up to 6,106 – a dip of 8.6 percent from the same period last year, but a year-to-year jump of 30 percent. With those numbers, experts predict that Las Vegas is on-pace to see over 12,000 building permits issued by the end of 2018.
Considering relocating to Vegas? Give us a call at 702.376.7379 so we can answer any real estate and home relocation questions you may have.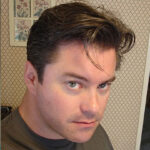 Christopher Boyle is an investigative journalist for independent news and media organizations in the United States. Christopher helps keep a keen-eye on what's happening in the Las Vegas Nevada community on behalf of Shelter Realty Inc.