Officials Report Las Vegas Raiders Stadium Construction On-Time, On-Budget
Officials Report Las Vegas Raiders Stadium Construction On-Time, On-Budget
LAS VEGAS, NV – Construction on the Las Vegas Raiders Stadium is going along as planned, according to team officials, with the project currently at the 15 percent finished mark and proceeding both on-time and on-budget since its Nov. 15, 2017 groundbreaking. At this rate, without any surprises or mishaps, the stadium is well on its way of meeting its stated goal of hosting the start of the newly-transplanted NFL team's 2020 season.
The $2 billion, 65,000 seat project – funded in-part by a bump in the existing Las Vegas hotel room tax to the tune of $750 million – is currently in the process of excavating a million cubic yards of earth for the construction of the stadium, although developers are unable to rule out the possibility of unearthing something that could create an unexpected snag in their timeline. While unforeseen issues are common when involved in project of this scale, but for the time being, things are proceeding smoothly, according to Minneapolis-based general contractor Mortenson Construction; almost 500 workers are now engaged on a daily basis in concrete work on walls and columns that will form the main support structures for the upper levels of the stadium.
August will see the arrival of prefabricated steel from suppliers in Wisconsin, with which developers will begin working on the vertical component of the construction phase; concerns that tariffs ordered by President Donald Trump on steel and aluminium would inflate projected costs of the project which are largely unfounded, developers said, as the majority of the raw materials were already ordered before said tariffs were implemented. There could be some minor price variations in cost when it comes to materials used by subcontractors, it was noted, but nothing that will affect the overall budget of the project.
The arrival of two cranes – each able to lift in excess of 2,000 tons – are anticipated soon, and will be utilized in raising the translucent polymer roof into position once it has been assembled at the construction site; once placed, the structure supported via a crisscrossing network of Swiss steel cables. In addition to the Raiders Stadium, work is also underway on a $100 million training facility and team headquarters located in the vicinity of Henderson Executive Airport, although according to reports that work is not proceeding at the same pace at on the stadium.
Meanwhile, little news has been made public by Raiders representatives as to the pricing of ticket packages, personal seat licenses, or general game admission; despite this, many individuals and organizations have already put money down in anticipation of when ticket information is finally announced, signifying the intense excitement that is being generated by the impending arrival of the Raiders to their new home in Las Vegas.
Shelter Realty is a Real Estate and Property Management Company specializing in the areas of Henderson, Las Vegas and North Las Vegas, NV. Feel free to give us a call at 702.376.7379 so we can answer any questions you may have.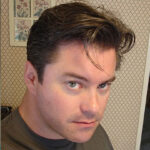 Christopher Boyle is an investigative journalist for independent news and media organizations in the United States. Christopher helps keep a keen-eye on what's happening in the Las Vegas Nevada community on behalf of Shelter Realty Inc.