Moody's Investor Service Notes Completion of New 'Las Vegas Stadium' Will Boost Local Economy
LAS VEGAS, NV – With the imminent arrival of the soon-to-be former Oakland Raiders National Football League team in Las Vegas causing quite a stir in both the tourism and business industries, and their new home stadium – with construction already having broken ground – expected to draw even more visitors and companies to Southern Nevada, a noted bond credit rating business, Moody's Investor Service recently announced that the already skyrocketing local economy will continue to improve once Las Vegas Stadium, to be located at Interstate 15 and Russell Road, finally opens its doors for business in 2020.
In a recently released report, Moody's Patrick Liberatore noted that the new stadium, in addition to a future Las Vegas Convention Center expansion would serve as a hub for a revitalised event scene, allowing the city to host a wide variety of different sporting events, concerts, and business and entertainment-based conventions sure to attract numerous tourists to the region.
Clark County expects the new NFL stadium will be a notable new draw for consumers and visitors," he said. "In addition to professional football, the approximately 65,000-seat stadium will compete to attract other large-scale sporting events and also provide the Las Vegas area with its first major facility that can accommodate other large-scale events, like major music tours."
The report released by Moody's, which encompasses 10 pages, confirmed that tourism in the Las Vegas region is up to levels that manage to exceed numbers obtained before the mid-2000's recession that rocked the region – and especially the real estate market – with the number of visitors to the city's hotels being considered "consistently strong," according to the report. This fact is especially telling in light of the recent October 1 mass shooting during an outdoor concert having a temporary yet detrimental effect on tourism in Las Vegas.
However, that tragedy does not appear to be having an effect upon the progress of the construction of the Las Vegas Raiders' Stadium, with reports indicating a recent sale of $650 million in bonds to help pay for the nearly $2 billion, 65,000-seat project was a rousing success, all of the bonds on offer by Clark County being purchased within only an hour-and-a-half by 43 investors. The bonds constitute a major portion of the $750 million in public funds that are being contributed to the cost of the stadium, and are set to mature over a period of 30 years at an average interest rate of 3.94 percent. The reminder of the funding for the stadium project is being provided by Raiders management.
As is plainly apparent, the resurrection of the Las Vegas economy and its tourism industry are going hand-in-hand, with financial growth leading to a booming job and real estate market, and the arrival of new businesses, residents, entertainment options and professional sporting teams are only serving to attract more visitors – and their dollars – to Southern Nevada.
If you are considering relocating in or around the Las Vegas area, which clearly is experiencing huge growth and a booming job market,  give us a call at 702.376.7379 so we can answer any real estate and home relocation questions you may have.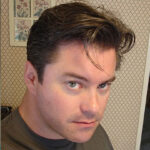 Christopher Boyle is an investigative journalist for independent news and media organizations in the United States. Christopher helps keep a keen-eye on what's happening in the Las Vegas Nevada community on behalf of Shelter Realty Inc.