Reports: Las Vegas Fastest-Rising Home Sales Values in U.S.
LAS VEGAS, NV – There's one thing for sure in the real estate market- rising demand equals rising sales, and rising sales equals rising prices.
Such a thing especially holds true in Las Vegas, where the market has been soaring after its recovery from the mid-2000's housing bubble burst; according to a recent Zillow report, Southern Nevada has gone from one of the most stagnant markets around to the region with the fastest-rising home values in the entire country. The estimated Las Vegas median home value is expected to reach $247,331 in September 2018, an increase of 5.9 percent from the same time period one year ago; this represents the fastest anticipated increase in home values throughout the over 30 metropolitan areas listed in the report. To illustrate how significant a jump this is for the Las Vegas area, home prices nationwide overall are only expected to jump approximately 3.1 percent in 2018.
Of course, increases of this sort are nothing new since the housing market's recovery began in Southern Nevada. The price of single-family homes – which make up the vast majority of the market – in the region have jumped a whopping 13.4 percent since September 2016 until the present day; homes sold in the month of October 2017 came in at an average price of $263,000, and this is with the available inventory becoming more and more scarce. The number of homes currently listed for sale in Vegas are down 17 percent from 2016, with 11,200 single-family homes listed for sale in Southern Nevada at the end of March; meanwhile, developers struggle daily with construction projects aimed at satisfying the ever-growing demand. In fact, the number of houses on the market during the current time period is, shockingly enough, at the lowest number in recently-recorded history since the year 2001.
Other metrics also support the claim of Las Vegas' standing as the area of the United States with the fastest-climbing housing values; according to Standard & Poor's CoreLogic Case-Shiller national home price index for Southern Nevada rose 6.2 percent in September from one year prior, which is the highest gain for the area that it's registered since 2014.When you combine that with a low unemployment rate and historically low mortgage rates – current rates are hovering around 4 percent – it's easy to see why houses in Vegas are getting snapped up as a rapid pace.
While early on in its recovery period, many experts dismissed the rising interest in Las Vegas housing as a fluke, but given the amount of time it's been continuing – and the indisputable numbers that experts have been touting since the beginning – the situation is clear; the Southern Nevada real estate market, after sitting in limbo among a landscape of empty homes for over a decade, has now become the epicenter of a new housing boom, reviving a stagnant economy and job market and paving the way for a brighter tomorrow for investors and residents alike.
With Las Vegas taking the top spots nationally, we are here to help you find out all you need about getting into this hot market, handle your rentals, or buy and sell property locally. Please feel free to give us a call at 702.376.7379 so we can answer any questions you may have.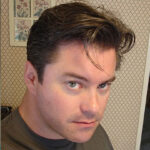 Christopher Boyle is an investigative journalist for independent news and media organizations in the United States. Christopher helps keep a keen-eye on what's happening in the Las Vegas Nevada community on behalf of Shelter Realty Inc.