Think You Don't Need An Inspection On Your Las Vegas Home? Think Again
Imagine lying awake at night listening to your brand new Las Vegas golf course home cracking or needing to replace the roof on your new home even before you replace its light bulbs. This isn't a science fiction thriller – this is reality for some homeowners of newly-built homes.
The scenario doesn't stop there – some homeowners are forced to move out only months after moving in (thanks to toxic mold growing in their new home). You see, you don't have  to own an older home to experience defects or problems – they can also happen in newly-built homes.
What should you do?
Bottom line: Despite what many people think, a home inspection is a must – even when you're buying a newly-built home.  An inspection by a reputable, licensed building inspector (the state of Nevada requires all inspectors to be licensed (NAHI)) will help you avoid buying one of the 17% of new homes with significant defects.
It's also a good idea to get another home inspection (in addition to the one you got before you bought your home) just before the builder's warranty expires. Since some problems don't show up until the home is one or two years old, any problems that come up can be fixed at the builder's expense as long as you catch them before the warranty is up.
During the height of the real estate boom, builders and sub-contractors wanted to build as many homes as possible to keep up with the red-hot demand – at times sacrificing quality in the process and resulting in homes with defects.  Some of those homes are now being resold, and if the defects weren't addressed, they're probably now worse. Plus new problems may have developed and they're all expensive to fix. Bottom line: When you're buying a resale Las Vegas home (whether it's two years or 100 years old) you should get a home inspection.
What happens if you have an unsatisfactory home inspection?
After you sign your purchase agreement, you have ten days to get a home inspection. You can specify in the purchase agreement that your offer is contingent upon a satisfactory home inspection – that means that if the home's inspection is unsatisfactory, then the deal is off (or the price can be negotiated lower to reflect repair costs). This can save you many headaches (and money) in the future.
If you're about to sell your Las Vegas home, then a home inspection before you list is a good idea too. An inspection can make you aware of any problems and give you time to fix them. It may also prevent a sales deal from falling through (something you don't want in today's tough real estate market).
For these reasons (and more) getting professional help to buy (or sell) your Las Vegas home is important. Call us at (702) 376-7379 or contact us at www.shelterrealty.com.
Updated March 24th, 2017:
NAHI closed its doors last August 2016 and their website went dark in September 2016. Here is a great article on What Happened to NAHI.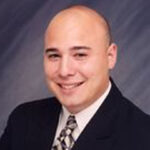 Tony Sena is broker/owner of Shelter Realty in Las Vegas Nevada. For more than a decade Tony and his partners have provided residential real estate and property management services to sellers, buyers, investors, and property owners in the Las Vegas Valley. A Las Vegas native and former police officer for the City of Henderson, Tony brings to the table a unique local perspective that continues to serve his clients well.