Don't Sell Las Vegas Short Sales Short
The Greater Las Vegas Association of REALTORS® reported last week that short sales accounted for 21.6% of all Las Vegas homes sold in June (not counting new builds).  What's a short sale? It's when the mortgage holder agrees to accept less than the value of your mortgage as payoff on your home (when the sales price is short of what you actually owe).
So clearly, now is still a good time to do a short sale in Las Vegas – if that's the right decision for you.  Is it?  Here's a very simplified decision criteria: Do you owe more than your Las Vegas home is worth?  Do you have to move?  Can you no longer afford your mortgage payments?  If you answered yes to at least two of the three questions, a short sale might be right for you.
If a short sale might be right for you, here are 5 steps you'll need to take:
1. Hire a real estate agent with experience (and proven success) dealing with Las Vegas short sales. A short sale is far more complicated than a traditional home sale – it involves everything a traditional sale does (pricing your home right, marketing it to potential buyers, etc.) as well as negotiating with the bank (remember, the bank has to approve the short sale).
2. You'll have to document hardship. The mortgage holder isn't going to approve a short sale if you've got enough cash in the bank to cover the difference between the sales price and what you owe.  Or even if you are underwater on your mortgage but you can afford your payments and there's no real reason you have to move.  Your mortgage holder will tell you the documents you need to gather as evidence of hardship (they'll likely include an explanatory hardship letter, recent tax statements, a list of your assets and liabilities, pay stubs, etc.).
3. Recognize that the debt you owe might not be fully discharged in the short sale. Unless your Nevada short sale contract specifically states that the proceeds of the sale will constitute a "full and final settlement" of the mortgage debt, technically the mortgage lender has six years under Nevada law to pursue you for the deficiency (the difference between what you owed and the proceeds of the sale).  Now, I've never heard of a lender actually doing that, but it's important to understand that they can – unless you can negotiate a full discharge as part of the short sale agreement.
4. If your lender does discharge the remaining debt, you'll get issued a 1099-C. This form tells the IRS that you had a debt of x amount cancelled.  Before the 2007 Mortgage Forgiveness Debt Relief Act was passed, you would likely have owed taxes on the forgiven debt.  Now, through 2012 you likely won't owe tax on the discharged debt as long as the debt was money used to purchase your principal residence.
5. Know that a short sale will in all likelihood negatively affect your credit score. A short sale isn't typically as hard a hit to your credit score as a foreclosure is, but it will likely still be a black mark (typically the lender will report the debt as paid for less than the full balance).  Often more significantly, if you stopped paying your mortgage before the short sale, each of those delinquent payments will negatively impact your credit score.
Clearly, there is a fair amount of complexity involved in a short sale (and we've tried to simplify it!).  If you're considering a Las Vegas short sale, get the help of a real estate professional with proven short sale success.  That's us – give us a call today at 702-376-7379.
Disclaimer: I am a Las Vegas real estate expert, but not a lawyer or a tax accountant.  Nothing I've said here should be construed as legal or tax advice.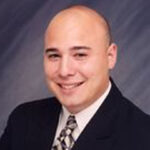 Tony Sena is broker/owner of Shelter Realty in Las Vegas Nevada. For more than a decade Tony and his partners have provided residential real estate and property management services to sellers, buyers, investors, and property owners in the Las Vegas Valley. A Las Vegas native and former police officer for the City of Henderson, Tony brings to the table a unique local perspective that continues to serve his clients well.