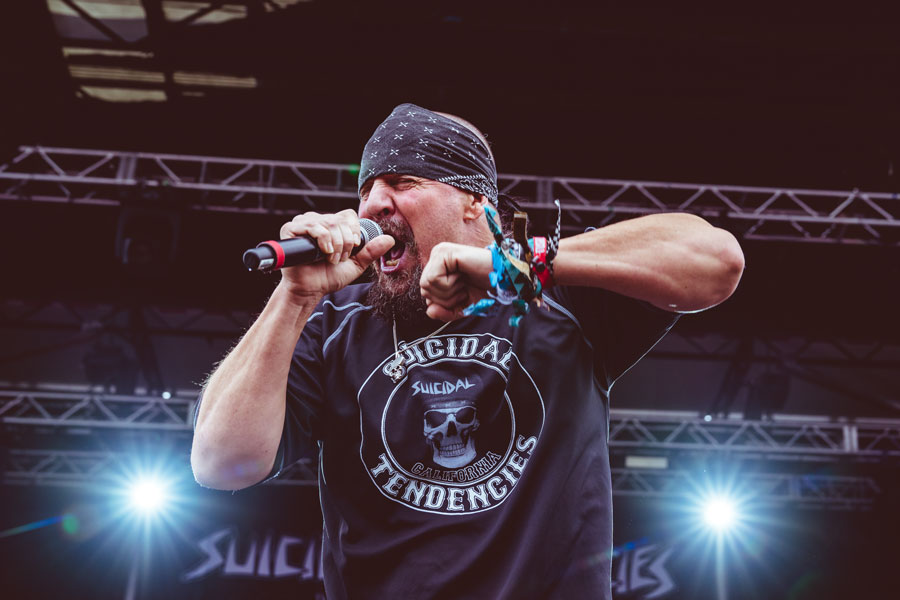 LAS VEGAS, NV – Summoning images of anti-authority, slam-dancing men and women in leather jackets sporting outrageous, multi-colored hairdos, The Punk Rock Museum is slated to mosh its way into Las Vegas with an anticipated opening date of March 2023, offering an experience to music fans like none ever seen before.
Brought to life by a group of punk rock legends known as the "Punk Collective" – including NOFX's Fat Mike, Pennywise's Fletcher Dragge, Bryan Ray Turcotte, Vinnie Fiorello, and more – The Punk Rock Museum, currently under construction, will offer music fans "the world's most expansive, inclusive, and intimate display of artifacts, fliers, photos, clothing, instruments, handwritten lyrics, artwork, and just about everything else donated by the people and bands who were there."
The 12,000 square-foot facility will offer a plethora of memorabilia and artifacts representing one of the most turbulent music genres ever conceived, including handwritten lyrics, instruments – which will not only be viewable by guests, but actually playable as well – clothing, photos, flyers, and artwork representing some of the biggest names in punk rock, such as Blondie, Sum 41, Rise Against, Devo, and more.
In addition to serving as a chronicle of punk rock history and the people who made it happen, the museum will also offer a bar, tattoo parlor, wedding chapel, jam room, and a variety of other experiences for guests to indulge in.
The Punk Rock Museum was originally slated to open on January 13, but a series of construction delays have pushed that date back to March 10. Upon opening, visitors will actually be taken on guided tours of the museum by punk icons such as Louiche Mayorga from Suicidal Tendencies, Noodles from The Offspring, Stacey Dee from Bad Cop/Bad Cop, Don Bolles from The Germs/45 Graves, Greg Hetson from Circle Jerks/Punk Rock Karaoke, Warren Fitzgerald from The Vandals, and Zach Blair from Rise Against.
"Everyone who books one of these tours will hear stories no one else has heard before, from the people who lived them," the museum's website says.
Shelter Realty is a Real Estate and Property Management Company specializing in the areas of Henderson, Las Vegas and North Las Vegas, NV. Feel free to give us a call at 702.376.7379 so we can answer any questions you may have.