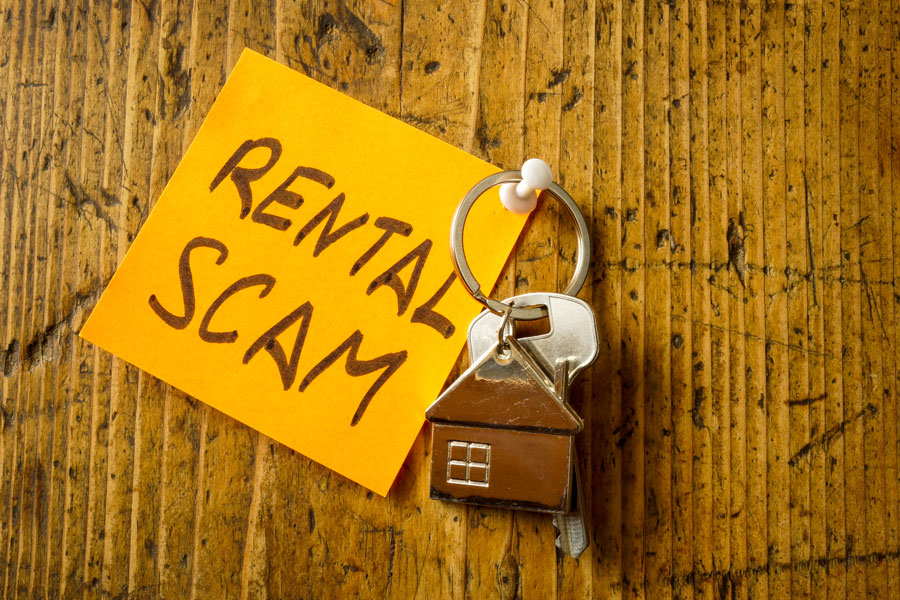 LAS VEGAS, NV – With the rental market in Las Vegas growing by leaps and bounds as of late, this positive situation has unfortunately also given rise to an equally hazardous one – an exponential increase in the number of rental scams, which have already cost would-be renters of homes and condos in the valley thousands of dollars.
Patsy Wagner had wanted to move to Las Vegas; unbeknownst to her, the individual she contacted about a home they claimed to be renting was a scammer, who took her for a $950 down payment but then never showed up at the address to meet her in person.
I cannot tell you how many times I sat there for two hours waiting for this scammer to show up and never showed up. He had excuses," she said. "I never thought this would happen to me. I'm supposed to be smarter than that."
Unfortunately, Wagner's experience mirrors that of a growing number of people in the Las Vegas real estate market as of late; experts say the problem is mainly caused by people who are not utilizing licensed realtors when looking for a rental.
If they would have used a licensed realtor, I'm pretty confident that maybe none of them would have been scammed," said one local realtor, who noted that he had had six clients who had come to him after being scammed out of as much as $3,000 beforehand.
Many scammers prey upon their victims by creating a "phantom rental," which is essentially a fake listing; some of them even manage to gain access to lock box codes to show houses to individuals who are interested in renting them, which adds a veneer of legitimacy to their attempted grift.
Expert say that the best way to avoid being scammed when looking to rent a house or condo is to only deal with a licensed realtor, and to try not paying any money up front if possible. In addition, never wire money, don't provide a security deposit or first month's rent before signing a lease, and be especially wary of property owners or realtors who do not wish to meet you in person.
In addition, if you are the victim of a scam, you can report it to the Better Business Bureau of Southern Nevada by clicking here.
Shelter Realty is a Real Estate and Property Management Company specializing in the areas of Henderson, Las Vegas and North Las Vegas, NV. Feel free to give us a call at 702.376.7379 so we can answer any questions you may have.