Boulder City, Nevada
Although Boulder City, Nevada is located only twenty-three miles from the City of Las Vegas, it is a world apart from the glamour and glitz of its famed neighbor. For example, the Boulder City charter prohibits, and has always prohibited gambling within the city limits since the city was established in 1932.
The uncontrolled growth seen in Las Vegas over the past two decades in particular, has served as a warning to Boulder City regulators who, wanting to preserve the peace and tranquility treasured by its residents, have placed strict limits and limitations on building permits for single and multi-family construction, and have not allowed large hotel complex construction. Hotels in Boulder City are modest in size and are limited to a thirty-five room capacity.
The creation of Boulder City in 1932, was directly due to the fact that the Bureau of Reclamation required housing facilities to be built specifically for the workers who would be brought into the area to begin the construction of Hoover Dam.
The Bureau of Reclamation remained in control of Boulder City until 1958, and the city was finally incorporated on January 4, 1960.
Although many residents are employed in, or operate businesses in Las Vegas, they prefer the neighborly atmosphere of Boulder City. Affordable housing and medical care, as well as a livable tax rate, particularly in comparison to Las Vegas, has been another incentive that has continued to attract new residents.
In fact, and directly due to the affordability and peaceful surroundings of Boulder City, Money Magazine, as recently as 2009, has ranked Boulder City number six in the Magazine's annual list of the twenty-five best places in the country to retire.
As of this writing,  and subject to continuous fluctuation, the median sales price of a single-family home in Boulder City is $220,584, representing an increase of 7.5% ($15,319) since June of 2009.
Average listing price is $418,539, a decrease of 0.1% ($213) as compared to the first week of August, 2010.
Average price per square foot is $134, down 2.2% as compared to the previous year
Although highly rated as a retirement community, Boulder City is a great place to raise a family, as well. This family-friendly town has an elementary, middle and high school under the jurisdiction of the Clark County School District, and higher educational institutions are located just a short drive from town. A small satellite campus of the College of Southern Nevada serves the immediate area.
With plenty of outdoor recreational activities such as golf, mountain hiking trails, nearby lake Mead for boating, a city pool and tennis courts, easy living and nearby Las Vegas for exciting night life, Boulder City offers something for everyone, and is a truly great place to call home.
If you any questions about Boulder City or interested in viewing homes for sale in the Boulder City area, feel free to give us a call at 702.376.0088.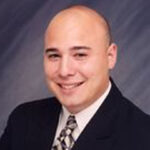 Tony Sena is broker/owner of Shelter Realty in Las Vegas Nevada. For more than a decade Tony and his partners have provided residential real estate and property management services to sellers, buyers, investors, and property owners in the Las Vegas Valley. A Las Vegas native and former police officer for the City of Henderson, Tony brings to the table a unique local perspective that continues to serve his clients well.